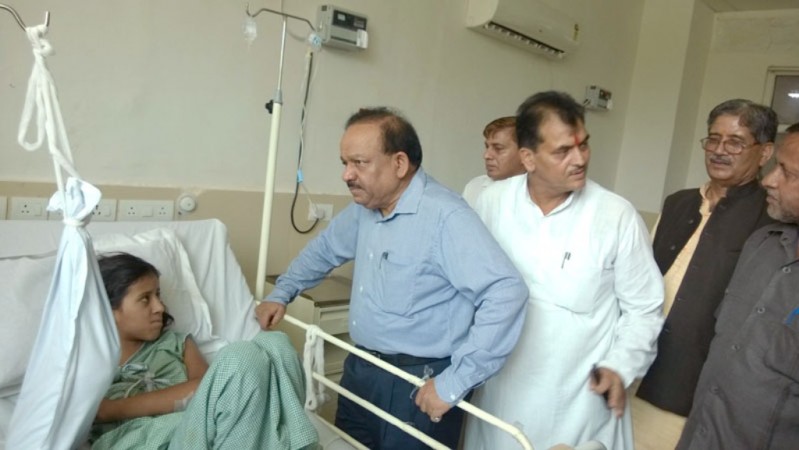 The government is taking all measures possible to stop the virus from spreading to the country, according to Union Health Minister Harsh Vardhan.
"As of this moment, there is no Ebola case reported in India," he was quoted saying, by India Today. "There is no need to panic."
He also went on to say that the authorities have set up measures to screen the air passengers travelling to India from the four West African Ebola-hit coutries of Guinea, Sierra Leone, Liberia and Nigeria.
"If the situation worsens in the affected countries, there could be possibility of these Indians travelling back to India," said Vardhan. "While the risk of Ebola virus cases in India is low, preparedness measures are in place to deal with any case of the virus imported to India."
These passengers will be tracked right up to their final destination in the country, and will be monitered till at lease four weeks after they have entered Indian territory. This measure has been taken, because a person might be carrying the Ebola virus, but its symptoms may not be visible for quite some time. The average time between a person contracting the virus and him exhibiting its symptoms, is around two to 21 days.
There are around 45,000 Indians living in these three West African nations. Many of these people would want to return to India to avoid contracting the disease. However, if they have already contracted the disease in West Africa, they could risk spreading it, on their return to India. If such a person is found, the authorities are most likely to quarantine that person immediately, as the Ebola virus does not have a cure yet.
The map below shows the number of Indians living in the four Ebola-hit countries (Guinea, Liberia, Sierra Leone and Nigeria), and the number of people who have been killed by the virus in the respective countries. Click on the balloons to view the stats.
"The surveillance system would be geared up to track these travellers for four weeks and to detect them early, in case they develop symptoms," said Vardhan. "These persons would also be advised to self report in case of symptoms. Though there is no vaccine or curative therapy for Ebola virus disease, I want to apprise this house that outbreaks can be contained through early detection and isolation of cases, contact tracing and monitoring, and following rigorous procedures for infection control, if such cases were to report in our country."