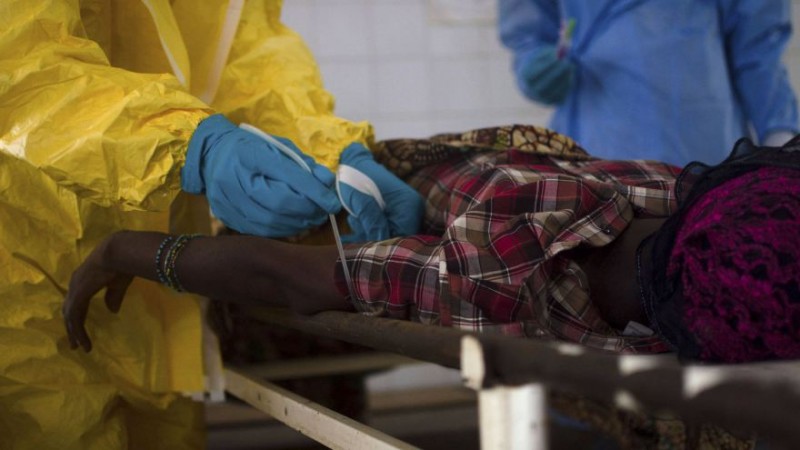 A man has contacted health authorities in Mumbai, after he started experiencing symptoms associated with the Ebola virus, which has killed over 900 people in West Africa.
The 31-year-old is a resident of Mumbai, according to a report by Daily News and Analysis. He had travelled to Nigeria, one of the four countries to have been hit by the deadly virus, for some work.
However, soon after returning to India, he started complaining of body pain, and suffered from diarrhoea. Knowing that these symptoms are very closely associated with the Ebola virus, he immediately got in touch with health authorities.
Although he was not sure whether he has contracted the disease, he thought it was better to go to the authorities as a precaution, so that he does not spread the disease to anyone else. The Maharashtra Health Department immediately sent him to the Sir DM Petit Hospital, in the Vasai Vihar area.
Immediately after admitting the man, the authorities moved everyone else out of the ward, and quarantined him. They have since sealed off the whole area.
The man, whose name the authorities refused to reveal, has gone through a number of medical tests that are standard procedure for patients who are suspected to have contracted the Ebola virus. His blood sample has been taken, and sent to a laboratory in Pune for testing. This man has not been tested positive for the Ebola virus yet, according to the authorities.
Yesterday, Chennai too had an Ebola scare, as a man was being monitored for the virus. However he tested negative for it and was later discharged from the hospital. Although this man has not shown any symptoms of the virus, the authorities at the Government General Hospital, Chennai, still kept him in an isolation ward.
While 932 people have been killed by the Ebola virus in West, according to the latest data, India strives to keep its citizens safe with different measures in place in international airports. There are around 45,000 Indians in the four countries (Guinea, Sierra Leone, Liberia and Nigeria), and these people might spread the virus in India, when they return.
Here is a map showing the number of Indians living in the Ebola affected countries, in West Africa. Click on the balloons to find out.