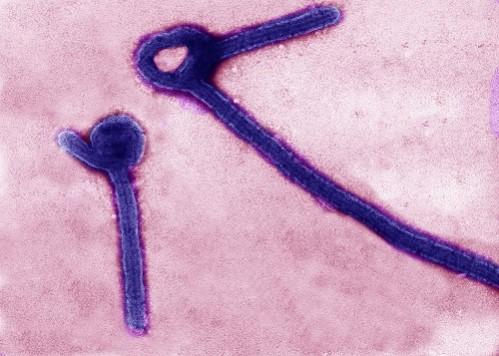 Taking a cue from media reports, North Korea has accused the United States of creating Ebola virus for using it for the purpose of "launching a biological warfare".
The citizens of the reclusive hermit kingdom ruled by Kim Jong-un – apparently angered by the recent UN resolution to bring the country to international court of justice – are strongly demanding that the United States should be brought to human rights tribunal because of the fact that it is responsible for killing thousands via the deadly Ebola virus, the regime's mouthpiece KCNA reported last week.
The article cited Hong Sun Gwang, vice president of North Korea's state Sanitary Inspection Board as saying that the United States, which is a "kingpin of human rights abusers in the world" – was behind the spread of Ebola. It further said that that "an aide to ex-US President Reagan" had "disclosed in an article that the United States developed a progenitor of Ebola virus at bio-weapon institutes built in West Africa countries for the purpose of launching a biological warfare."
The article referred to the 'former aide' only as 'Roberts' and that the person is question appears to be Paul Craig Roberts, an economist who has been known for his controversial views, the Washington Post notes.
Roberts, for instance, published a blog in October titled "Is the US Government The Master Criminal of Our Time?" which accused the US government of involving in a secret mission. It cited published online articles about Ebola by two academics working in America: Francis A. Boyle of the University of Illinois and Cyril Broaderick, who teaches at Delaware State University.
It may be noted that Boyle is known for this conspiracy theory that the latest strain of Ebola is man-made and must have most probably spread from a US-run laboratory in Sierra Leone and the issue is being covered up by the US. "I think the people at the top know. Probably Obama too," he had told the Daily Telegraph.
Also Broderick published an article in a major Liberian newspaper suggesting a similar scenario throwing in a couple of conspiracy theories citing websites as his sources.
In its latest article, North Korea cited a Liberian professor and an Egyptian newspaper as saying that the "US government and military" were the "chief culprits who conducted bio-terrorism in African nations with Ebola virus."
It futher expressed the frustration of the North Korean people because US was acting as a "human rights judge" in international arena, "pulling other countries over 'human rights records'."
"The US is the A-Class criminal that should face a stern punishment by mankind for its unprecedented human rights violations....The US is the worst tundra of human rights to be condemned by the world people," the article added.