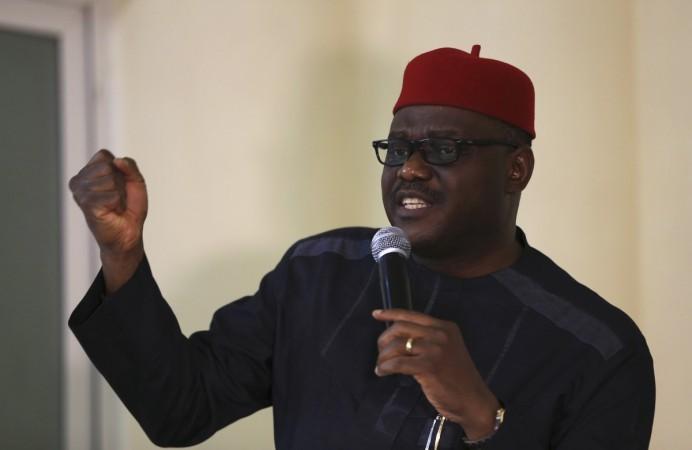 Despite stringent measures taken by Nigeria, the Ebola casualty rate in the country rose from six to seven as a patient died on Wednesday, according to official sources.
"The female patient was on admission in the same hospital with Iyke Enemuo, a doctor who recently died of Ebola in Port Harcourt," Health Minister Onyebuchi Chukwu told Zee News.
However, the minister said the government, in general, was quite optimistic about its chances of eradicating the Ebola from the country.
The government is said to have taken measures in terms of setting up isolation wards, proper surveillance besides providing the health workers with adequate equipment to deal with the virus as well as informing and educating people about the virus, in order to raise the general public awareness, according to Chukwu. He believes that these simple strategies have gone a long way in containing the spread of the Ebola virus in the country.
"These include training of Trainer (TOT) for health workers on the EVD outbreak and other viral haemorrhagic fevers and TOT for State Health Educators on awareness creation, community sensitization and mobilization," Chukwu was quoted saying to Business Day.
He went on to say that the government has made appropriate arrangements in order to include both military and para-military forces in the training. The Nigeria Centre for Disease Control (NCDC) has also been given the approval to make copies of the standard operating procedures and the protocols for the management of the disease.
This set of protocols also includes the processes on how to extract samples from suspected Ebola cases, and transfer them to the respective laboratories. Another aspect included in these protocols is how to make safe burial for the people who have been killed by the Ebola virus.
Chukwu said these copies would be circulated very soon, to all the people concerned, in order to stop the Ebola virus from spreading any further.
However, due to prejudices and other superstitious practices, many people in the West African region are reportedly not coming forward to get cured. This could turn out to be a huge hindrance to the Nigerian government's plans.
More than 1,900 people have been killed by the Ebola virus in West Africa, according to the latest updates.