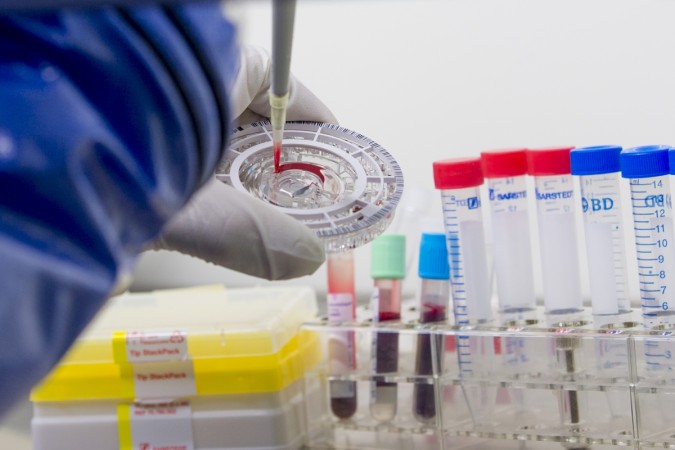 As death toll rises to 1,013 in West Africa, last samples of experimental drugs to cure Ebola will reach Liberia in a couple of days.
The California-based Mapp Biopharmaceutical is sending the remaining samples of the ZMapp drug to treat patients affected by Ebola virus in Liberia, on the request of Liberian President Ellen Johnson Sirleaf.
U.S. government's representative is likely to reach Liberia's capital Monrovia with the drugs within the next 48 hours, Liberian Information Minister Lewis Brown told Reuters.
The quantity of the drugs that will be sent is not yet confirmed, however, it will be first used on the two African doctors infected with the virus.
Supporting the decision to first treat the doctors, a molecular biologist working with Cripps Research Institute on Ebola treatments said that medical staff and aid workers should first get the treatment so that they can treat the patients.
"They (doctors) are taking care of others at great risk to themselves. If the treatments help them survive, they could return to care for other patients, so the effect of the treatment would be compounded. Further, the health-care workers that survive may even become immune, and much better able to help in the future," Saphire told Bloomberg.
Ethical Problems ahead of Drugs Arrival
While the medicine might bring hope to several patients that have contracted the deadly virus, Director of the medical ethics panel NYU Langone Medical Center, Arthur Caplan said that an ethical question could create problems ahead of the drug supply.
"This is the first effort to have a long-overdue, transparent, public discussion about how to distribute life-saving medicines in an emergency," Caplan said.
"The more recently you've been infected, the more likely you'll respond better than if you're 20 days out. How about young versus old? Do we care if you're 10 or if you're 80?," he added.
At 2 pm Geneva time on Tuesday, the World Health Organisation's (WHO) ethics panel will announce its decision on distribution and use of ZMapp drugs, that was discussed in a meeting on Monday.
Of the 1,848 patients recorded with symptoms of Ebola in West Africa, 1,013 have already been declared dead by the WHO.
How many patients could be treated with the drug supply as it is said to be limited, is still unclear. Additionally, Mapp Biopharmaceuticals has also said that it has run out of stock.