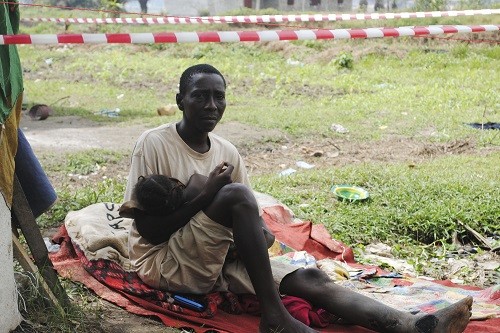 Efforts to release West Africa from the grip of Ebola witnessed another setback on Wednesday after the three worst-affected countries reported a rise in the number of new cases for the first time this year.
From 25 January to 1 February, a total of 124 cases were reported from Sierra Leone, Guinea and Liberia; while 99 cases were reported between 18 and 25 January from these countries.
Of the 124 cases, 80 were from Sierra Leone, 39 from Guinea and five from Liberia. Last week, the three countries registered 65, 30 and four cases, respectively.
"Weekly case incidence increased in all three countries for the first time this year," a situation report released by the World Health Organisation (WHO) read.
"Continued community resistance, increasing geographical spread in Guinea and widespread transmission in Sierra Leone, and a rise in incidence show that the EVD response still faces significant challenges," the report said.
The health officials found that there was an "urgent need to end the outbreak" as the task would become more challenging once the monsoon sets in.
The new cases in Guinea were mainly reported from Lola, Siguiri and Tougue.
The report states that an unsafe burial in eastern prefecture of Lola in Guinea led to the 11 new cases.
In Sierra Leone, Ebola has entered two new districts. Out of the 14 districts, now nine are affected against last week's seven.
Maximum number of cases came from capital Freetown and Port Loko.
According to WHO's Ebola situation report that was released on Thursday, 4 February, the deadly disease has infected 22,495 people across the globe and killed 8,981 of them.