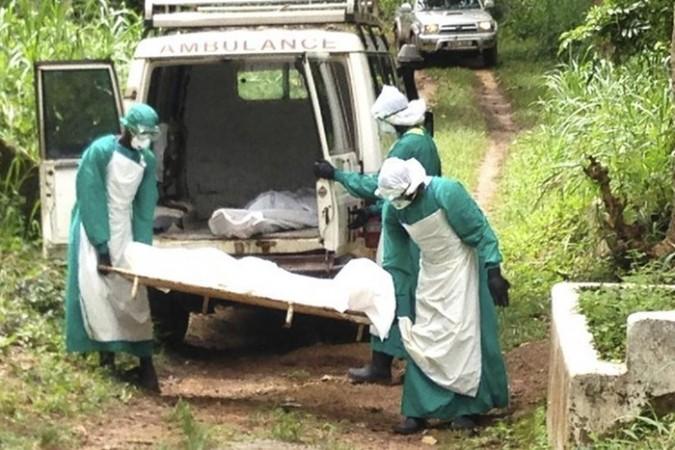 Health officials in the United States and the United Kingdom are on high alert over increasing fears that the the deadly Ebola virus could easily enter the country, through air passengers.
Public health officials have been forced to act after it emerged that an infected man travelled to multiple international destinations before dying in Nigeria.
American Patrick Sawyer died in Lagos on Friday but his death has now sparked fear the worldover.
Sawyer, 40, reportedly contacted the disease in Liberia, where his sister died of the disease. Despite showing symptoms of the infection, he was allowed to take the flight to Ghana, and from where he went to Togo and then later died in Lagos.
It is now feared that any of the air passengers who either sat next to him or used the same toilet could be infected.
"A case very well could fly out of Africa, only to be detected in some distant country," Michael Osterholm, director of the Center for Infectious Disease Research and Policy at the University of Minnesota, told Detroit Free Press.
In a recent, two American workers in West Africa became infected with Ebola and are now undergoing treatment.
The Centre for Disease Control in the US had issued an alert across the US on Monday, to health workers to closely monitor for any signs for Ebola in any of the patients.
The disease is said to be fatal in 90 percent of the cases and causes both internal and external bleeding. It has killed more than 650 people in Guinea, Liberia and Sierra Leone till now.
Alarmed by the situation, the UK government has also introduced some measures to protect its citizens.
"[It is] the largest outbreak of this disease to date. And it's clear the outbreak is not under control," Dr Brian McCloskey, director of global health at Public Health England, told The Independent.
"We have alerted UK medical practitioners about the situation in West Africa and requested they remain vigilant for unexplained illness in those who have visited the affected area," he added.
The incubation period of Ebola virus could vary from a few days to three weeks, which gives an infected person enough time to unknowingly spread the disease.