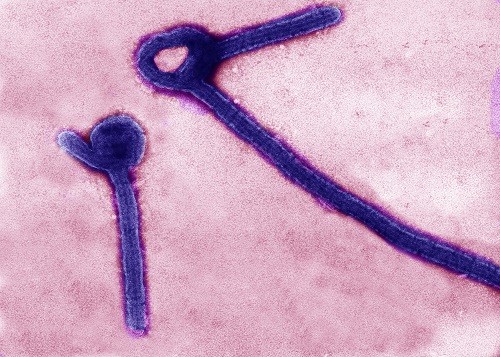 Situation in Sierra Leone got worsened after another health worker tested positive for Ebola last week.
Dr Godfrey George, who works as a medical superintendent at the Kambia Government Hospital in the Northern Province of Sierra Leone, is the fifth doctor in the country to contract the deadly disease, The Associated Press reported.
Dr George has been shifted to the country's capital city Freetown for further treatment. The virus has so far sickened about 523 health workers and only half of them have managed to survive.
Adding to it, latest reports show that the virus has gained more pace and is spreading faster in the West African country than earlier.
An international campaign group revealed that the Ebola virus has become "nine times faster" within the past two months and is conquering more areas in Sierra Leone "frighteningly quickly," the BBC reported.
On the other hand, the report compiled by the Africa Governance Initiative (AGI) established by former UK Prime Minister Tony Blair, also found the present situation in Liberia promising as it reported fewer new cases in the recent past.
"The picture is certainly changing but that's all we can say for sure at the moment," Nick Thompson, the organisation's Chief Executive, told the BBC. "The pace of the spread in rural Sierra Leone shows we still have no time to lose."
Till Wednesday, 29 October, Ebola has infected 13,567 people and claimed about 4,951 lives across the world, mainly in West Africa, according to a latest World Health Organization (WHO) report.
Liberia lost about 2,413 people to the deadly disease, while Sierra Leone and Guinea closely followed it with 1,510 and 1,018 respectively. The deadly virus has killed eight people in Nigeria.
The recent outbreak that kicked off with a two-year-old boy in Guinea, has also left a huge impact on the young generation. About 3,700 children in West African countries have lost one or both parents to the deadly virus, according to UNICEF.
A recent estimate from the WHO warned that the total number of new cases can go up to 10,000 in a week, by December.