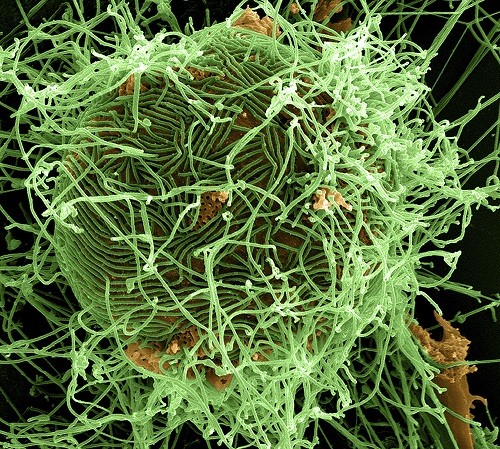 An American study states that Liberia will be free of the deadly Ebola virus by June, this year.
A new model developed by researchers from the University of Georgia and Pennsylvania State University has estimated that the West African country will successfully contain the current Ebola outbreak by the month of June.
The authors expect that the information provided in their model, i.e. details about the affected areas, treatment, hospital facilities and burial practices, will help end similar outbreaks in the future as well.
"We introduced a new method for model fitting - the method of plausible parameter sets - that could be used in future rapid response scenarios," John Drake from the University of Georgia, who led the project, said in a statement.
To develop the model, the research team analysed data provided by the World Health Organisation (WHO) and the country's Ministry of Health from 4 July to 2 September, 2014. It was during this period that the country added 300 extra hospital beds and also paid more attention to following safer burial practices.
An analysis of the situation in December showed that 85 percent hospitalization rate can help save the country from the deadly disease.
"That's a realistic possibility but not a foregone conclusion," Drake said. "What's needed is to maintain the current level of vigilance and keep pressing forward as hard as we can."
The new model, like previous models, estimated the total reproductive numbers (new cases caused by one single infection), and additionally took into consideration every important aspect of the disease management including infection and treatment setting, improvement in hospital capacities and burial practices, and individual variation in infectiousness.
A mathematical formulation, known as branching processes, was used to compare disease outcomes with probabilities.
The authors also estimated under-reporting, hospital or funeral-related infections. Total number of hospitalizations in previous Ebola outbreaks was used for this purpose.
The study has been detailed in the journal, PLOS Biology.
Meanwhile, latest data shows that Ebola cases in Liberia are coming down gradually. "Case numbers remain low in Liberia, with no confirmed cases nationally for the final 2 days of the week ending 11 January, and the lowest weekly total of confirmed cases since the first week of June 2014," a WHO report stated.
When WHO released its situational report on 14 January, Liberia recorded 8,331 total cases of Ebola and 3,538 deaths.