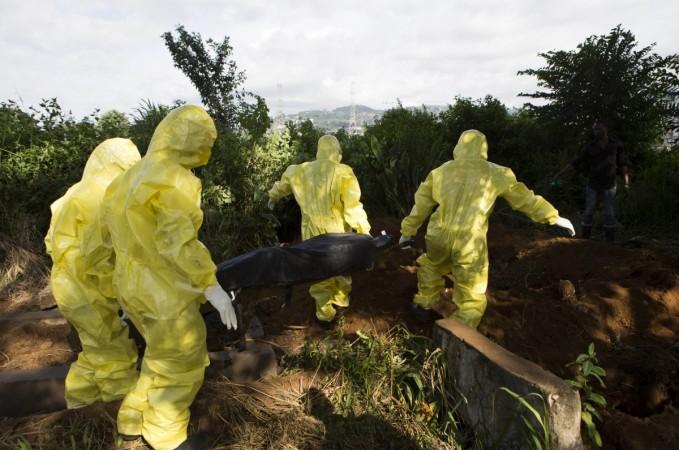 The deadly Ebola virus that broke out in West Africa has taken more than 4,000 lives in the biggest outbreak of the disease in history.
According to the World Health Organisation, 4,033 people have died from Ebola as of October, out of a total of 8,399 cases of the disease recorded across seven countries.
Most deaths have occurred in the worst-affected countries of Liberia, which has seen 2,316 deaths, Sierra Leone with 930 deaths and Guinea, where the epidemic broke out several months ago, has seen 778 deaths, as reported by AFP.
The four other nations with Ebola cases are not as highly affected and have isolated cases. They are – Nigeria, where 8 people have died from Ebola, Senegal, and United States with one death each, and one case of transmission in Spain.
There has been a separate strain of the virus also wreaking havoc in the Democratic Republic of Congo, which has killed 43 people and has affected 71 people.
Even as the worst outbreak of the disease shows no signs of abating, the United Nations has said that the $1 billion amount needed to fight the disease has not yet been raised.
The virus has also taken a heavy toll on health workers, with 233 deaths recorded in that community.