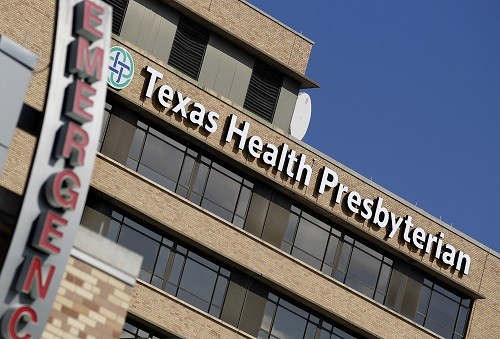 US health officials on Sunday announced that US' first Ebola victim Thomas Eric Duncan, the 42-year-old man who is undergoing treatment at a Dallas hospital, is "fighting for his life," after his condition worsened from serious to critical on Saturday evening, The Washington Post reported.
"We understand that his situation has a taken a turn for the worse," director of Centers for Disease Control and Prevention (CDC) Dr Thomas Frieden told reporters at a press conference, according to The Washington Post.
"We know that Ebola is a very serious disease, and we are hoping for his recovery," Frieden added. "There's no doubt that we can stop Ebola in this country."
During the talk, he also referred to Duncan's case as the "only" Ebola case in the country, Reuters reported.
Duncan, a Liberian national, started exhibiting symptoms of the deadly disease shortly after his arrival in US last month. Since then he is being treated at the isolation unit of Texas Health Presbyterian hospital.
Duncan has not received any experimental drugs. Frieden, while explaining the reason to Washington Post said that these drugs "can be quite difficult for patients to take and may transiently worsen their condition."
Reports show that Duncan possibly contracted Ebola from his landlord's daughter who died from the disease a few days before Duncan travelled to US, The Guardian reported.
Duncan was one of the helpers, who carried the 19-year-old pregnant woman Marthalene Williams into a taxi, while she was being rushed to the hospital.
Duncan visited US to marry his girlfriend and the couple has a 19-year-old son together.
While Duncan's family – including his girlfriend, son and her two nephews -- have been quarantined, about 38 people with whom Duncan is thought to have come in to contact are being closely monitored.
If Duncan recovers from the deadly disease, he is sure to face another challenge. Last week, the Liberian authorities revealed their plans to prosecute the man for lying that, he had not come in contact with any Ebola patient, in an airport health questionnaire.