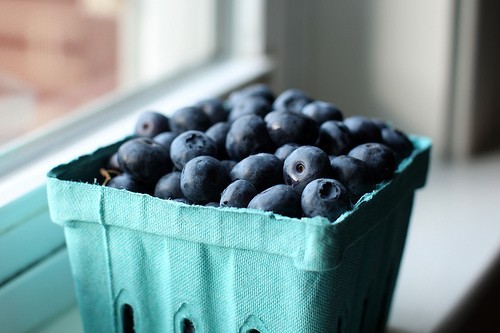 A new study shows that regular intake of blueberries can help keep blood pressure under control and prevent the risk of developing cardiovascular diseases.
In a study, published in the Journal of the Academy of Nutrition and Dietetics, it has been stated that intake of blueberries delayed progression of prehypertension and improved arterial stiffness.
"Our findings suggest that regular consumption of blueberries could potentially delay the progression of prehypertension to hypertension, therefore reducing cardiovascular disease risk," said Dr. Sarah Johnson from the Florida State University, in a news release.
Prehypertension is a situation where blood pressure crosses the normal level, but does not reach a point where medication is required. A blood pressure reading of 140/90mmHG is generally considered to be pre-hypertension.
Arterial stiffness is a condition where the artery loses its ability to expand and contract according to pressure variations.
Johnson and colleagues from the Florida State University looked at 48 postmenopausal women diagnosed with pre and stage-1 hypertension. Blood pressure, arterial stiffness and blood biomarkers were measured and recorded before and after the study.
During the two-month study, the participants took a daily dose of a cup of blueberries or 22 grams of placebo powder. The dose in the study is equivalent to one cup of fresh blueberries.
People in the blueberry group achieved considerable reduction in both systolic blood pressure (5.1 percent), diastolic blood pressure (6.3 percent) and arterial stiffness (6.5 percent). Intake of blueberries also helped increase nitric oxide by 68.5 percent. Nitric oxide is a blood marker that is known to help widen blood vessels and reduce blood pressure.
"Daily blueberry consumption may reduce blood pressure and arterial stiffness, which may be due, in part, to increased nitric oxide production," wrote the authors.
Blueberries, which are rich in several phytonutrients and antioxidants like flavonols and anthocyanins, have been also known to help fight cancer, diabetes and infections. The fruits can also boost memory and help maintain eye health.