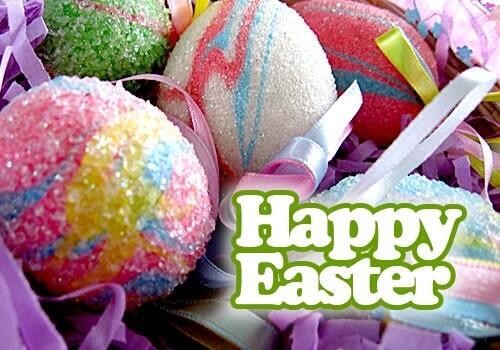 Easter Sunday commemorates the resurrection of Jesus Christ after his crucifixion on Good Friday, with which Christians across the world will mark the end of the Holy Week.
Also known as Resurrection Sunday, Easter brings in the end of the Lent period, during which Christians observe 40 days of fasting and penance.
Families celebrate this day by painting Easter eggs and organising Easter egg hunts as part of customs.
The Orthodox Church will observe Easter on 12 April, while some groups in the Christian community such as Jehovah's Witnesses do not mark the day at all.
For Roman Catholics, one of the important parts of Easter Sunday is the Pope's message.
Watch Pope Francis Live on Easter Sunday Here
Important quotes for Easter Sunday 2015
To a Christian, Easter Sunday means everything, when we celebrate the resurrection of Jesus Christ." -- Bernhard Langer
Earth's saddest day and gladdest day were just three days apart!" - Susan Coolidge
Easter is very important to me, it's a second chance." - Reba McEntire
Easter is meant to be a symbol of hope, renewal, and new life." -- Janine di Giovanni
Easter is the demonstration of God that life is essentially spiritual and timeless." -- Charles Crowe
Do not abandon yourselves to despair. We are the Easter people and hallelujah is our song." -- Pope John Paul II
The story of Easter is the story of God's wonderful window of divine surprise." - Carl Knudsen
Prayers and Wishes for Easter 2015
Easter gives hope for tomorrow, as after the winter comes spring. Our hearts can be filled with gladness as hearts rejoice and sing.
Easter means new life. Have a fun Easter filled with vitality!
Most High, glorious God, enlighten the shadows of my heart, and grant unto me a right faith, a certain hope and perfect charity, sense and understanding, Lord, so that I may accomplish Thy holy and true command.
Happy Easter to you and your family as we celebrate our Father's greatest sacrifice through his Son, Jesus Christ. Have a blessed Easter.
May the angels protect you, May the sadness forget you, may goodness surround you, and my Lord Jesus Christ always bless you. Happy Easter!
New life is what Easter is all about. I'm wishing you a beautiful new life made possible by the amazing gift of the Easter story.