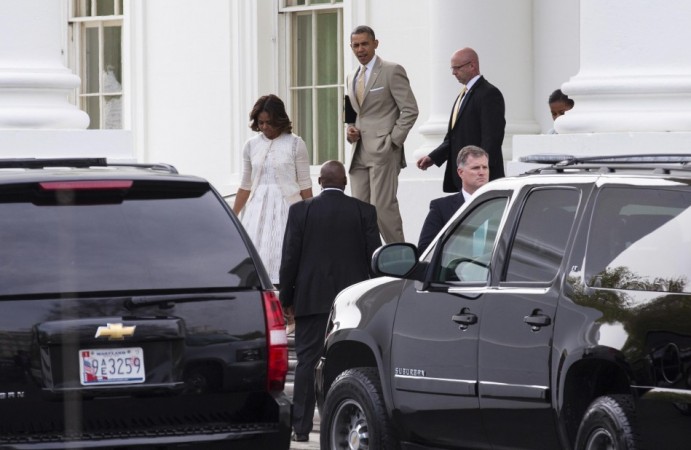 The Easter season is not completely over yet. The day after Easter Sunday, called Easter Monday is observed as public holiday in many countries including New Zealand, Austria, Australia, Canada, Germany and Italy among others, and is part of the Easter period.
Although some of us might be slightly ignorant about the day, there are quite a lot of interesting facts to know about Easter Monday.
1. 'Splash Monday'
Easter Monday is marked by Eater parades in some parts of the world. Among many Polish communities in particular, where children often play water games, the day is known as 'Dyngus', or 'Splash Monday'. In countries such as Australia and Canada, it is often considered a day for many to enjoy the time outdoors.
2. Egg Roll
The United States is also famous for its own tradition, known as the Egg Roll, which is held at the White House Easter Monday. Nintendo of America has announced in a press release that it will join with the National Park Foundation, the official charity of America's national parks, to bring fun, active-play video games to the White House Easter Egg Roll 2014.
The White House has said that this year's Easter Egg Roll will be fun-filled with what it describes as "eggcellent Easter Egg Roll GIFs, because that's how we roll." There will be memorable appearances by Ariana Grande, Jim Carrey, Robert Griffin III, Debby Ryan from the Disney Channel's Jessie, and Cookie Monster.
3. 'Unlucky Black Monday'?
Easter Monday was formerly regarded as an unlucky one and was therefore, often known by the name, 'Black Monday' (or White Monday in Greece). Many people have attributed the reason for this expression to the loss of lives during military expeditions, but Monday in general is often considered unlucky, for some reasons. For children, for instance, it meant returning to school after the Easter break much to their chagrin - the reason why the day is often also known as 'Bloody Monday' among many school children.
4. Haul Out of Bed
In a funny Easter Monday medieval English tradition, women were allowed to haul out of bed any man they found there. It is said that even Kings Edward I and Edward II went through this culture. In Northern England, it was considered traditional for men to lift women three times by the arms and legs, the act of which would be returned by woman, the following day. In Ireland, the day is known by various names such as Easter Egg Bundle or the Day of Feats.
5. Symbols
Among many symbolic things used during Easter Monday is the cross Jesus was crucified on. His resurrection is considered to have the most important symbolic meaning of 'rebirth'. It signifies the important of attaining 'the second birth' of the spirit. Other symbols include real eggs or those manufacture from a range of materials, nests, lambs and rabbit or hares.
Eggs, rabbits, hares and young animals are thought to represent re-birth or fertility of nature.
(ED:VS)