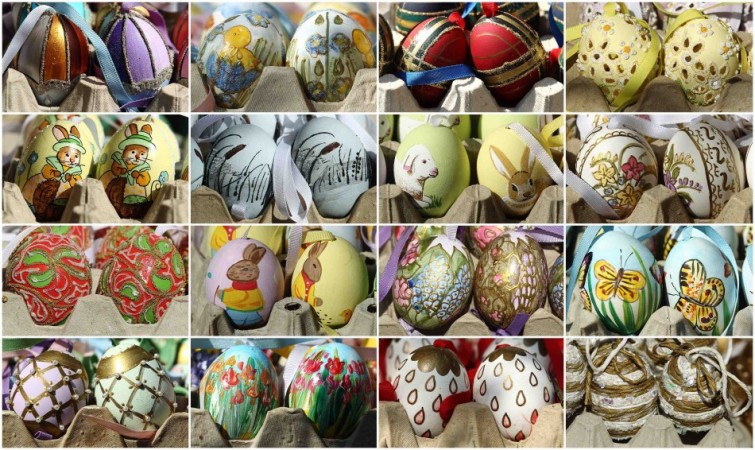 Easter, which is one of the most eventful festivals for Christians around the world is here. It is a day that commemorates the joyful moment when Jesus Christ came back to life from his tomb, an event that has been referred to as the Resurrection.
(Also Read: Easter 2014: 4 Important Things to Know; 10 Fun Facts to Share about Sacred Day)
It is said that the event was meant to be a symbolic representation of the fact that all humans need to resurrect from ignorance and evil, represented by a symbolic 'death', and must have a 'second birth'.
As the sacred day when the Lord raised from the dead has arrived, let us take a look at various quotes, saying, prayers and wishes to be shared for the occasion.
Quotes and Sayings:
1. "God proved His love on the Cross. When Christ hung, and bled, and died, it was God saying to the World, 'I love you.'" - Billy Graham
2. "The symbolic language of the crucifixion is the death of the old paradigm; resurrection is a leap into a whole new way of thinking." - Deepak Chopra
3. "Earth's saddest day and gladdest day were just three days apart!" - Susan Coolidge
4. "The resurrection gives my life meaning and direction and the opportunity to start over no matter what my circumstances." - Robert Flatt
5. "Easter spells out beauty. The rare beauty of new life." - S.D. Gordon
6. "The story of Easter is the story of God's wonderful window of divine surprise." - Carl Knudsen
7. "Easter is the demonstration of God that life is essentially spiritual and timeless." - Charles Crowe
8. "Fore I remember it is Easter morn, and life and peace are all new born." - Alice Freeman Plamer
9. "Where man sees but withered leaves, God sees sweet flowers growing."-Albert Laighton
10. "Do not abandon yourselves to despair. We are the Easter people and hallelujah is our song." - pope John Paul II
Prayers/Blessings and Wishes:
1. Easter gives hope for tomorrow, as after the winter comes spring. Our hearts can be filled with gladness as hearts rejoice and sing. --Wishes
2. May the angels protect you, May the sadness forget you, may goodness surround you, and my Lord Jesus Christ always bless you. Happy Easter! -- Blessings
3. The budding trees, the new flowers, and birds that seetly sing,, Whisper to me that its Easter. Here is wishing warmth for your soul on Easter and always! Happy Easter! - Blessings/Wishes
4. Most High, glorious God, enlighten the shadows of my heart, and grant unto me a right faith, a certain hope and perfect charity, sense and understanding, Lord, so that I may accomplish Thy holy and true command. - Prayer
5. Lord, the resurrection of Your Son
has given us new life and renewed hope.
Help us to live as new people
in pursuit of the Christian ideal.
Grant us wisdom to know what we must do,
the will to want to do it,
the courage to undertake it,
the perseverance to continue to do it,
and the strength to complete it. - Prayer (source: New Saint Joseph People's Prayer Book)
Read: Easter 2014: 4 Important Things to Know; 10 Fun Facts to Share about Sacred Day
(ED:VS)