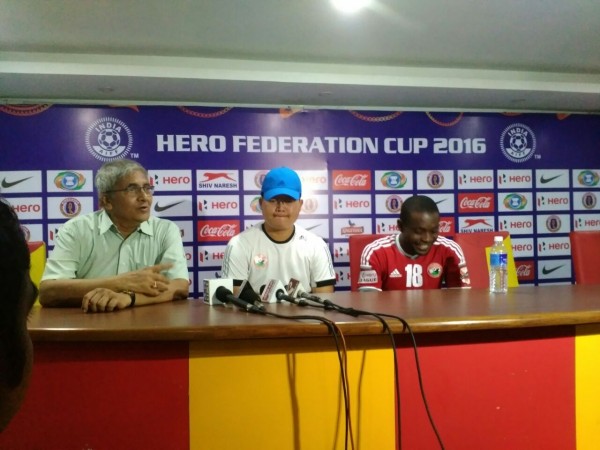 If Leicester City's Premier League win on Monday night didn't inspire the underdogs of sport, Aizawl FC, on Tuesday, diminished that little doubt regarding what underdogs are really capable of. The Northeast side knocked out defending Federation Cup and current I-League champions Bengaluru FC out of the Federation Cup 2016 on Tuesday.
On Wednesday, Kolkata giants East Bengal take on Shillong Lajong in the second leg of their Federation Cup 2016 match. On paper, the Red and Golds are the favourites, but at this point, even they would know that underestimating the underdogs can cost them heavily.
In the first leg, 10-men Lajong won the game in Shillong with a 2-1 result; the goals coming in from Khonsam Singh and Fabio Pena. East Bengal's Do Dong Hyun, however, netted the crucial away goal.
"We are hopeful of overturning the deficit and progressing to the next round," said East Bengal head coach Trevor Morgan via an AIFF media release.
At the Barasat Stadium in West Bengal, the home side cannot be taken for granted, however, and Lajong coach Thangboi Singto is aware of that. He has, therefore, urged his side to bag another win against East Bengal this season.
"It would look like we do good against East Bengal as we won the last two matches but I want to do good in all matches that we have played and will play so far," Singto said.
Where to watch live
The second leg match of the competition between East Bengal and Shillong Lajong is scheduled for 4:30 p.m. IST on May 4.
There will be no broadcast of the match in India. However, online streaming will be available on the official I-League website.
The live scores can be found on the official AIFF twitter handle.