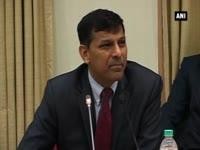 A decline in factory output to a five-month low in March gives further indication that the Narendra Modi government remains slow in boosting investments in the manufacturing sector through reforms.
Modi government has already come under severe criticism from the corporate community for slow pace of reforms even after being in power for a year.
Lack of investments has led to companies reporting lacklustre earnings in the last fiscal year, with 396 companies showing a fall in revenue by 7 percent and profit by 6 percent on yearly basis, according to a research note by SBI.
Given the hurdles in fast clearance of reforms to drive investments, the responsibility now rests upon the country's central bank to infuse liquidity into the system.
The index of industrial production (IIP) slowed to 2.1 percent in March from 4.9 percent in February as all segments in the manufacturing sector witnessed a decline.
"March's figure is the weakest since October and at a subdued level that is hard to square with the upbeat rebased gross domestic product (GDP) data," said Capital Economics in a note.
Many institutions such as the World Bank and the International Monetary Fund (IMF) expect India's GDP to grow by strong 7.5 percent in the current financial year, surpassing China.
On the other hand, the retail inflation eased to 4.87 percent in April from 5.25 percent a month ago, mainly led by a decline in food prices.
A decline in industrial activity and easing of retail inflation are likely to provide better scope for the Reserve Bank of India (RBI) to cut key policy rates at its next meeting on 2 June.
"The drop in consumer price inflation in April was due in large part to a decline in food price pressures, but perhaps the more significant point for the Reserve Bank is that core inflation remains low and flat. This reinforces the case for another interest rate cut in next month's policy review," said Capital Economics in a note.
The central bank kept rates unchanged at its previous meeting in April, waiting to see how the inflationary pressures evolve.
Prior to April meeting, the RBI had cut the repo rate by 50bps to 7.5 percent since the start of this year.
"There is a significant chance of another 25bp cut coming in the next scheduled policy announcement in June," said Capital Economics.
However, a depreciating rupee will pose a significant challenge to the RBI to trim rates further.