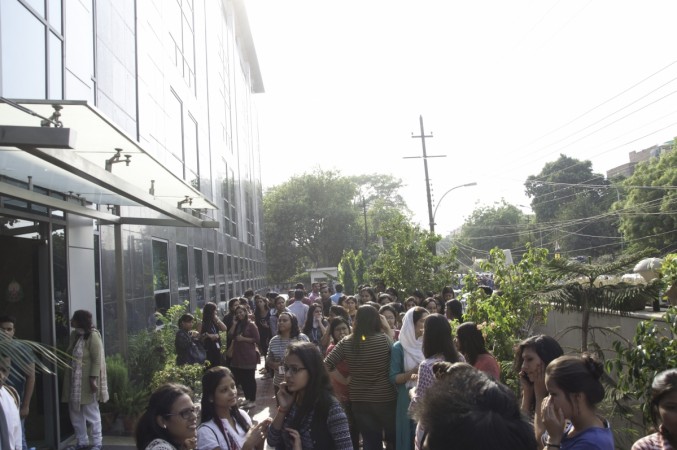 Strong tremors were felt in Northern India Sunday after an earthquake measuring 6.8 on the Richter Scale originated from the Hindukush region of Afghanistan, reports said. However, the United States Geological Survey (USGS) was quoted as saying by ANI the earthquake measured 6.6 on the Richter Scale and the epicentre was 39 km west-southwest of Ashkasham in Afghanistan.
The Delhi Metro was halted after the earthquake was felt while people came out of their offices on to the streets.
Tremors were also felt in Afghanistan's capital Kabul, Jammu and Kashmir's Srinagar, Noida and Gurgaon in National Capital Region, and Uttarakhand.
Earthquakes in the Himalayan region, where Sunday's temblor originated, occurs due to collision between India and Euarasia's tectonic plates, according to USGS.
No casualty or damage to property has been reported yet.
An earthquake in the same region, bordering Tajikistan, in October 2015, had killed 75 people.