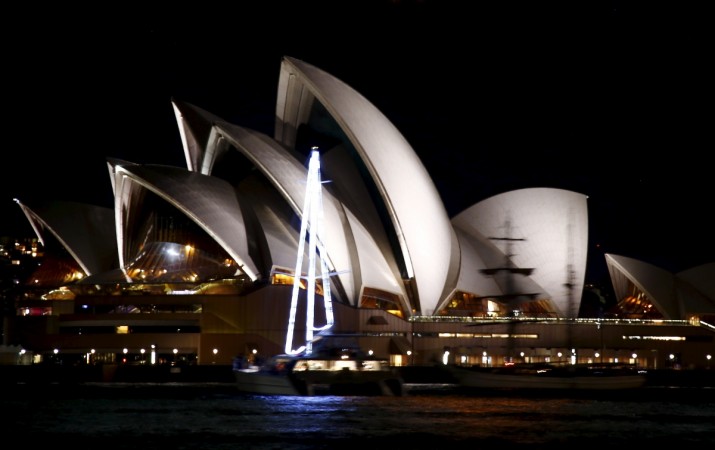 Australian cities on the East Coast were the first across the world to switch off lights for Earth Hour 2016 Saturday. Popular landmarks like the Sydney Opera House, the Sydney Harbour Bridge and other buildings switched off lights at 8:30 p.m. (0930 GMT).
Almost 350 landmarks, such as the Eiffel Tower, the Empire State Building and Taipei 101 will be following the global lights out, practised to create awareness about climate change. This year, 178 countries will be observe the World Wildlife Fund for Nature (WWF) initiative as opposed to 2015's record of 172 countries.
"Earth Hour reminds us that while people are on the front lines of climate change, they are also our first line of defence. Our actions today, as individuals and the global community, have the power to transform what the world will look like for generations to come — the time to act against climate change is now," Siddarth Das, executive director of Earth Hour Global, said in a statement. Das also said that the world is at a "climate crossroads."
You can see the Earth Hour live here.
Apart from Australia, Singapore attempted to gather the most number of people to do the yoga tree pose for Earth Hour.
The theme for 2016 is "Places we love," the WWF website said.
This is the first Earth Hour since the climate talks in December where world leaders vowed to cut carbon emissions completely by the year 2100 in a bid to protect the planet by switching to green fuels. However, February 2016 recorded maximum temperature ever, exacerbating fears of the Earth reaching the supposed catastrophic temperature rise by 2 degree Celsius, CNN reported citing the U.S.' National Oceanic and Atmospheric Administration (NOAA). During Climate Change Conference COP21, world leaders had agreed on curbing temperature rise to 1.5 degree Celsius.