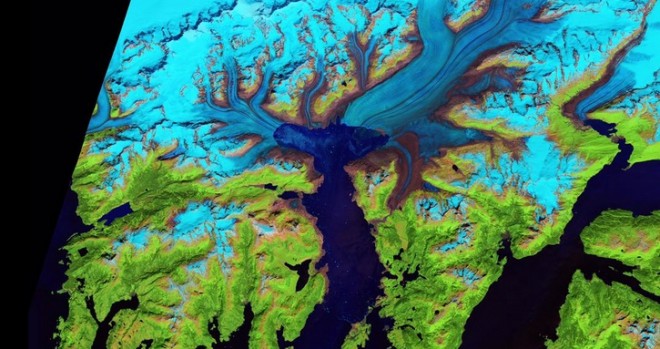 This Earth Day, which is observed on 22 April every year, NASA has called on Earthlings to 'explore our home planet'.
It has called on citizens everywhere to share photos and videos of their favourite places on Earth with the hashtag #NoPlaceLikeHome.
"At NASA, we explore lots of planets and there's a lot to love: the mountains on Mars, the rings of Saturn, the 99.77-degree axial tilt of Uranus. But how about a little something for the home team? It's Earth Day. Let's explore our home planet, too," the aeronautical agency said on its website.
Over the last two weeks, NASA has been sharing epic photos of our planet in the run-up to Earth Day. The incredible photos have been taken by its satellites, aircrafts and scientists from space.
Here are some stunning photos by NASA for Earth Day 2015.
Bolden: Important part of NASA from day one has been using space to better understand Earth #EarthDay #EarthRightNow pic.twitter.com/gDqgo2Emcv

— NASA (@NASA) April 18, 2015
The Mississippi River Delta, as seen from space. Which location will you tweet on #EarthDay? #NASA #NoPlaceLikeHome pic.twitter.com/NM4Rd1rZ9g — NASA Climate (@EarthVitalSigns) April 20, 2015
Ever dreamed of visiting Venice, Italy? Here's the #NASA view of its lagoon from space #EarthDay #NoPlaceLikeHome ❤️ pic.twitter.com/hfcGLUr7SW

— NASA SMAP (@NASASMAP) April 20, 2015
2 days till #EarthDay! Here's a #NASA look at a phytoplankton bloom off the coast of Namibia, Africa #NoPlaceLikeHome pic.twitter.com/61qHtJc6XK — NASA Climate (@EarthVitalSigns) April 20, 2015
Another stunning view of our home: The Faroe Islands http://t.co/laz3Yq45bc #NASA #EarthDay #NoPlaceLikeHome ❤️ pic.twitter.com/d7dJDYvPF6

— NASA Climate (@EarthVitalSigns) April 20, 2015
Here's a #NASA look at Canada's Webber Glacier. What's your favorite place on Earth?#NoPlaceLikeHome #EarthDay ❤️ pic.twitter.com/SNqPXCogUz — NASA Climate (@EarthVitalSigns) April 20, 2015
Columbia Glacier, October 2014, Landsat Satellite #LoveYourEarth #NASA pic.twitter.com/ABwXugoxae

— NASA Climate (@EarthVitalSigns) April 17, 2015