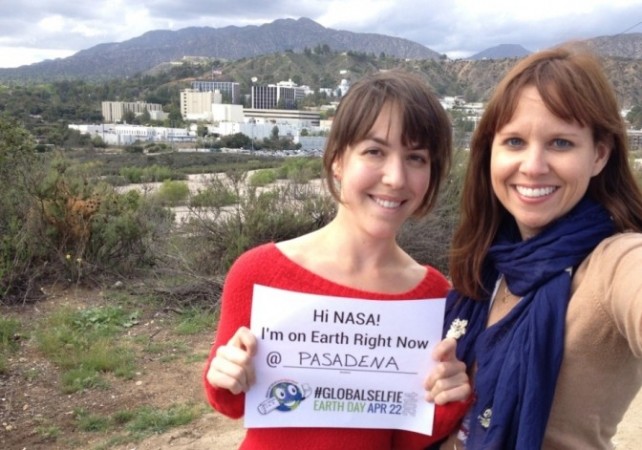 NASA will launch its five Earth Observing missions into the space within a single year. This has happened for the first time after more than a decade. To mark this achievement, NASA has organized a campaign called Earth Right Now and as a part of the campaign, it is inviting civilians across the world to step out of their home on the Earth Day, 22 April, click a selfie and show it to the world on social media using hashtag #GlobalSelfie, according to NASA.
The event is to encourage environmental awareness across the world and to identify NASA's ongoing effort to protect the planet Earth. The "Global Selfie" event invites people to click a picture of themselves in their local surroundings.
NASA on Earth Day, will monitor pictures posted to Twitter, Facebook, Instagram, Flickr and Google+.
People posting to Twitter, Google+ or Instagram should use the hashtag #GlobalSelfie or to the #GlobalSelfie for Facebook event page and the #GlobalSelfie Flickr group to develop a crowd-sourced image of Earth - a new "Blue Marble" built gradually using #GlobalSelfie photos.
The 17 Earth science missions of the NASA now in orbit help researchers to gather a detailed "global selfie" of our planet every day. The space-based views help in answering some of the serious challenges that the planet faces today and in the future.
Some of the challenges are: climate change, freshwater resources, sea level rise and extreme weather events. NASA's earth research also gives many practical advantages like improved environmental prediction, climatic change and natural hazards.
NASA crew members brought home images of the whole planet from space for the first time. NASA satellites capture new pictures of Earth every second.
For Earth Day they are aiming to create an image of Earth from the land up, while also promoting a collection of photographs of the people on Earth.
(Edited by Anu James)