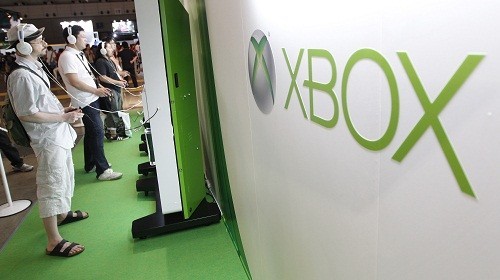 A few details of Microsoft's upcoming gaming console, Xbox One, have been leaked by a customer who received the device via early shipments. The leaks showcase Xbox One's dashboard and download details.
The leaks were revealed on a Twitter post by user 'Moonlight Swami', who claimed to have received one of the consoles shipped early due to some production related glitch.
The user claimed that Xbox One takes around 17 seconds to boot and reach the dashboard page. It was also revealed that an update of 500MB size can be seen, which is widely speculated to be the day one update of the device needed to activate the console.
Like Sony PlayStation 4's feature of playing the initial stages of a game while the rest downloads in the background, Xbox One also lets the user to begin a game after 50 percent of the title has been downloaded into the console's hard disk, stated the user.
The download sizes of various game titles have been revealed via the Microsoft Xbox Market screenshots. Following are the details:
NBA2K14: 43GB
Assassin's Creed 4: Black Flag: 20GB
Dead Rising 3: 19GB
LocoCycle: 13 GB
Call of Duty: Ghosts is said to require 39GB hard disk space to install.
A number of in-game time-attack challenges are said to be included such as missions for earning five million SP during a certain period in Need for Speed: Rivals, playing a football game within two weeks of Madden NFL 25's launch and others.
Larry Hryb, Director of Programming for the Microsoft gaming network Xbox Live, has reached out to Moonlight Swami regarding the ban on the console and revealed that the user's Xbox One "will not be permabanned, that is for sure," according to Joystiq. The user has also tweeted "the console ban also will be lifted prior to launch."