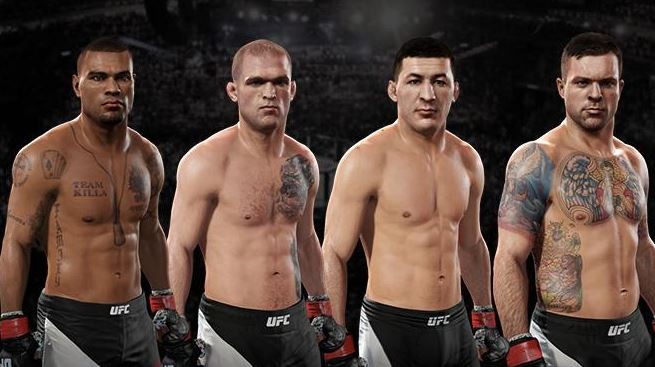 Publisher EA announced content update #6 (patch 1.09) for "EA Sports UFC 2" mixed martial arts fighting video game that brings changes in roster, gameplay and menu. It also adds four new fighters to the game.
The four new fighters: Abel Trujillo (Men's Lightweight), Evan Dunham (Men's Lightweight), Rashid Magomedov (Men's Lightweight) and Sean O'Connell (Men's Light Heavyweight) were added as part of the new update.
The roster update brings U.S. professional MMA fighter Donald Cerrone to "EA Sports UFC 2." Cerrone is a former professional kickboxer.
The content update also brings changes to gameplay and menu:
Gameplay updates
Added the ability to end a round "The Holloway" when you taunt with Max Holloway in the last 20 seconds of the round and your opponent taunts back.
Added Grapple Advantage Meter which allows users to understand opportune moments to attempt takedowns, reversals, transitions and submissions.
Added the ability to block when in any level of hit reaction following a strike to the legs or body.
Reduced Stand Up Arm Health recovery when holding High Block by 20 percent.
Increased Stand Up Arm Health damage taken when holding High Block by 20 percent.
Menu updates
Added Tutorials to the Main Menu. View videos to learn about the basic and advanced gameplay features. Only available when the system is set to English
Geoff Harrower, developer for EA Sports UFC revealed via his Twitter account that the changes will also be inclusive of some exploit fixes:
Fixed exploit that allowed fighters to hold their opponent in side saddle with little opportunity for escape.
Tuned AI transition denial success rate to be more dependent on grapple advantage.
Improved AI takedown defence.
Further AI stamina management tuning.
Patch 1.09 is currently live on all platforms where the game is available.
"EA Sports UFC 2" boasts of over 250 fighters from the real-world UFC and features various customisation options.
"EA Sports UFC 2" was released on March 15, 2016 for PS4 and Xbox One.