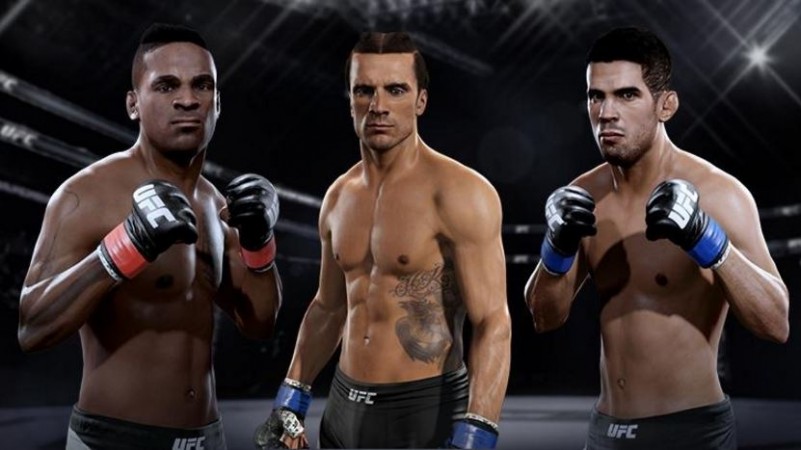 Mixed martial arts simulation video game, "EA Sports UFC 2" received a new content update #5 and patch 1.08 following the "patch spoilers" tease from Geoff Harrower, a senior software engineer from EA Sports.
The update is currently live and is available for download on PS4 and Xbox One. As teased earlier, the patch notes reveal three new fighters, additional moves and AI tuning improvements.
Harrower said on Twitter that the new update will be featuring improved judges scoring logic. EA confirmed about the new update in its EA Sports' blog post.
The three new fighters being included in the game are Josh Sammam for Men's Middleweight, Lorenz Larkin for Men's Welterweight and Leonardo Santos for Men's Lightweight.
Gameplay Updates
Added Stockton Slap and Imanari Roll Takedown moves to both UFC Ultimate Team and Create a Fighter
Adjusted AI tendencies regarding Stamina Management and Kicking for specific fighters.