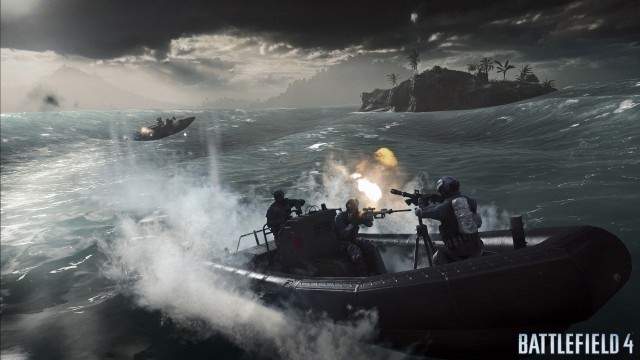 Electronic Arts (EA) has said that it will not rest until Battlefield will be the number one game. The Battlefield series is one of the most popular first-person shooter (FPS) video games that face tough competition from Activision's Call of Duty.
The newest in the Battlefield series is the Battlefield 4, which will be competing with Activision's Call of Duty: Ghosts, as the titles will be released in October and November respectively.
Patrick Soderlund, executive vice president of EA Games Label said in an interview with MCV that Activision must have been worried about the success of Battlefield 3.
"Competition is good. It brings the best out of people. If there was only Battlefield or only Call of Duty, then the development teams might have been a little bit more content. We don't look at them necessarily and mimic what they do," said Soderlund.
"But we think about them. Maybe they weren't thinking about us much when we made Battlefield 3, but I can tell you, they are thinking about us now. They need too. We made a dent in the FPS market and we took share from them. And I am not going to give up until I'm number one and I am going to make sure I'm number one."
Sodurlund also spoke about how the brand had been spending a large sum of money and making all efforts to make amazing games for consumers
"We will strive to be No.1. If I said: 'No.5 is probably fine,' it's hard for people to rally behind that message. But I wouldn't say we could be No.1 if I didn't think we could. I think I have the right team, the right product and the right strategy to get there."
Battlefield 4 will be released on Oct. 29 for PC, PlayStation 3, PlayStation 4, Xbox 360 and Xbox One. Call of Duty: Ghosts will be released on Nov. 5 for PC, Wii U, PlayStation 3 and Xbox 360. Ghosts will have its PlayStation 4 version release on Nov. 15 for North America and Xbox One version release on Nov. 29.