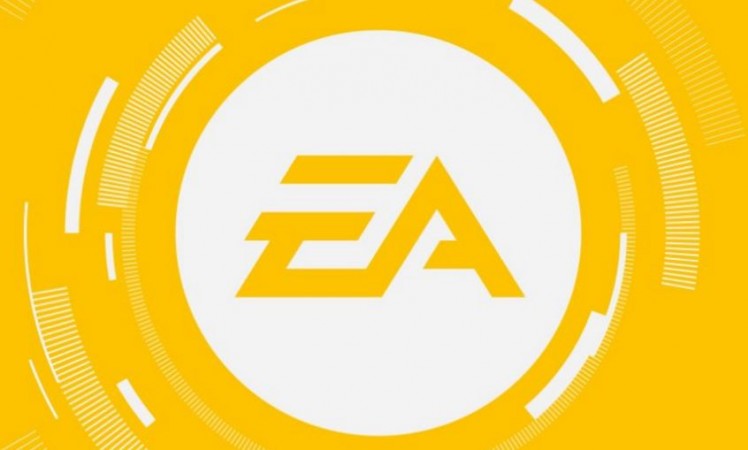 The E3 2016 press conference from EA (Electronic Arts) revealed several new video game trailers of upcoming games. It included videos from "Battlefield 1," "Titanfall 2," "Mass Effect: Andromeda," new "Star Wars" title, "FIFA 17" and "Madden NFL 17."
This would be the first time that EA would not be having its own booth at E3 floor, in its place it would be having an alternative event called EA Live near the E3 conventions centre.
Here are the game trailers from the EA press conference:
"Battlefield 1"
EA unveiled its 2 minutes video game trailer from the game that is based on World War 1. The footage showed tanks, biplanes, Zeppelin, armoured train, horses and motorcycles with sidecars. It also showed medics on their job, tank surfing,
It also showed players could shoot down Zeppelins and fly the biplanes. It noted that players would have work as team to bring down such Airships.
The game would include three new modes: Conquest, Domination and Operations. The game will have dynamic weather and destruction physics. Locations include mountains, forests and crumbling cities.
This was followed by a live stream that showcased 64-person multiplayer match of "Battlefield 1". The players in the multiplayer match included celebrities like actor Jamie Foxx, rapper Snoop Dogg, rapper Wiz Khalifa, actor Terry Crews, professional footballer Marshawn Lynch, Larry "Major Nelson" Hryb, model Emily Ratajkowski, rapper The Game and more.
"Battlefield 1" would be available on Oct. 21, 2016 for PC, Xbox One and PlayStation 4.
"Titanfall 2"
The trailer for "Titanfall 2" was leaked (accidentally) hours ahead of the official reveal, thus prompting the Respawn Entertainment and EA to publish the trailer. There were two trailers that were published -- one of the single player and another of the multiplayer.
The trailer showcased several new Titans and a new reptile-like enemy type. The trailer shows some Titans being less bulky than those from previous game. The video showcased Titans flashing gatling gun and another was seen doing some Kung-fu moves.
The game will have grappling hook, which is a handy tool in the game. It was confirmed that there would be modes that do not feature AI. The game would also feature Titan abilities and swords.
Titans are seen firing beam cannon, ground pound and more. They are also seen teleporting and throwing up gravity grenades.
"Titanfall 2" is expected to be released on Oct. 2, 2016 for PC, PS4 and Xbox One.
"Mass Effect: Andromeda"
BioWare, the developer behind "Mass Effect: Andromeda," announced that the game would feature a Frostbite engine.
The nearly 2 minute's trailer not only included some footage from the game but also some frames of people who worked behind the scene. The trailer shows us how Asari and Krogan characters look. It shows that the player waking up in a different galaxy and after being tasked to travel "millions of years" into the future. It shows a ship called Tempest and Mako's driving sequence.
"If you go back to the original Mass Effect, there was that sort of awe of going to a new galaxy and meeting all these aliens for the first time—new races, new cultures, new civilizations," Mac Walters, Andromeda's creative director told Kotaku. "We want to bring that back."
Aaryn Flynn, general manager of BioWare, noted in a post on the official website that the company is bringing "amazing stories, characters and fun third-person shooter combat" letting players explore Andromeda.
The game is said to "give players an unprecedented level of freedom for a Mass Effect experience –where you'll go, how you'll get there, and how you'll play." It would also let players head to Andromeda, "where we [players] will meet new allies, confront new enemies, and explore fascinating new worlds."
It promised to share more information in "Fall". It also noted that it would ship the game early 2017 for PC, PS4 and Xbox One.
New "Star Wars" titles
EA's press conference also shared details on some of the new "Star Wars" titles that are in the making. It was revealed that there would be a new "Star Wars Battlefront" game in 2017 that would include contents from the new "Star Wars" movies from DICE and Motive.
In 2018, Visceral Games would have a new narrative "Star Wars" action game set in the Star Wars universe with all-new characters.
Apart from this, Respawn Entertainment is also working on new third-person action game "a different style of gameplay that takes place in a different timeline we have yet to explore with our EA Star Wars titles." Small teaser footage was shown of an in-development "Star Wars" game had a person wearing PlayStation VR headset.
"FIFA 17"
EA revealed a new trailer titled "FIFA 17 - The Journey," where it shows off a Premier League's next rising star, Alex Hunter. This new trailer reveals that players can live the story, a first for the "FIFA" franchise. They can play on any club in the Premier league, for authentic managers and they can play alongside some of the best players on the planet.
Hunter is a young prospect in the academy and there are high expectations from him. EA noted on its official website that "Alex Hunter's Premier League career is impacted by your performance on the pitch, and the decisions you make off of it. Make critical decisions throughout the game that will change what happens next and how other characters react to you."
The game is inspired by true life experience of real player, personalities, locations and events. Tom Watt, who ghost-wrote David Beckham's "My Side," is the writer and story consultant. It has Tottenham's Harry Kane, Real Madrid's James Rodriguez, Borussia Dortmund's Marco Reus, Manchester United's Anthony Martial and Chelsea's Eden Hazard as authenticity consultant and performance capture athlete. It also a has Tottenham's Dele Alli, Manchester United's Marcus Rashford and West Ham United's Reece Oxford as authenticity consultant.
It also noted that this is the first time that football managers would be in the game.
"FIFA 17" was previously revealed to have Frostbite engine that would deliver "authentic, true-to-life actions." It would also include a new Active Intelligence System that would change the way that players would move. EA would also bring new football world to the game. It would also include new attacking techniques which will give players more options to finish the game. Players will also be able to experience greater freedom and control at set pieces
Players, who pre-order the game, will also be getting 40 Jumbo Premium Gold Packs, Team of the Week loan players, and other great FUT content.
The EA Play saw the newly appointed Manchester United manager Jose Mourinho making a surprise appearance.
"FIFA 17" is expected to be available on Sept. 29 for PC, Xbox 360, Xbox One, PS3 and PS4.
"Madden NFL 17"
EA released a new trailer for "Madden NFL 17" that lets player put themselves at the middle of the team's Championship run in the "deepest Franchise mode to-date."