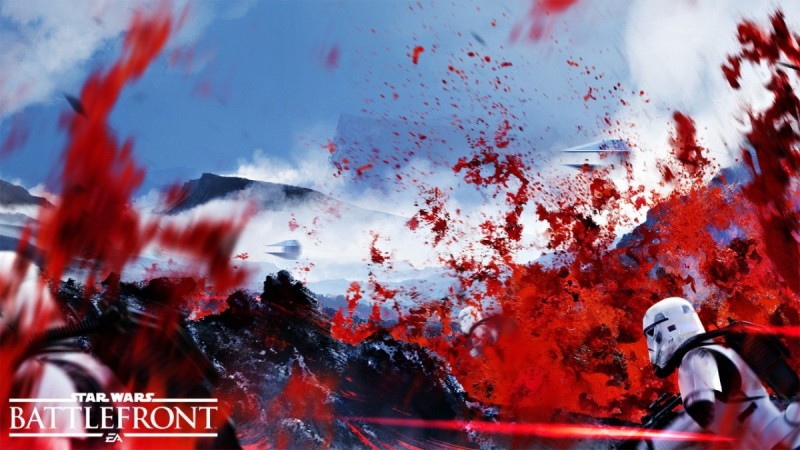 EA and DICE's upcoming reboot of the classic Star Wars shooter series, Star Wars: Battlefront, is said to be one of the biggest upcoming games of the year.
And as it seems, the festivities surrounding the same has already started, with the developer now pushing out invitations for the alpha version of the game for fans.
"Apply for your chance to join the Closed Alpha and help us prepare for the release of Star Wars™ Battlefront™ starting on November 17, 2015 in North America," the official page for the game states.
"Available for Origin on PC only, the purpose of the Star Wars Battlefront Closed Alpha is to perform a number of technical tests that will help the team at DICE as they continue the development of the game."
As always, you need to keep in mind that the alpha is closed and currently offers very little space. This means that even if you get an invitation mail from EA DICE, there is hardly any guarantee that you will be able to get in as easily as you would like.
However, if you are lucky enough and indeed manage to get into the alpha phase of the game, make sure you have a powerful setup because, apparently, even the alpha spec requirement for the game seems pretty beastly.
Here's a breakdown of the PC requirements needed to run the alpha version of the game:
CPU: Quad Core CPU e.g. Intel Core i5-2300 @ 2.8 GHz or AMD Phenom II x4 955 @ 3.2 GHz or AMD FX-8350 @ 4.0 GHz
RAM: 6 GB
OS: Windows 7 SP1, Windows 8/8.1 (64-bit operating system required)
Video Card: NVIDIA GeForce GTX 680 or AMD Radeon HD 7970 with 2 GB of Video Memory
Star Wars: Battlefront is currently set to launch on PS4, Xbox One, and PC this November.
[Source: Gamingbolt]