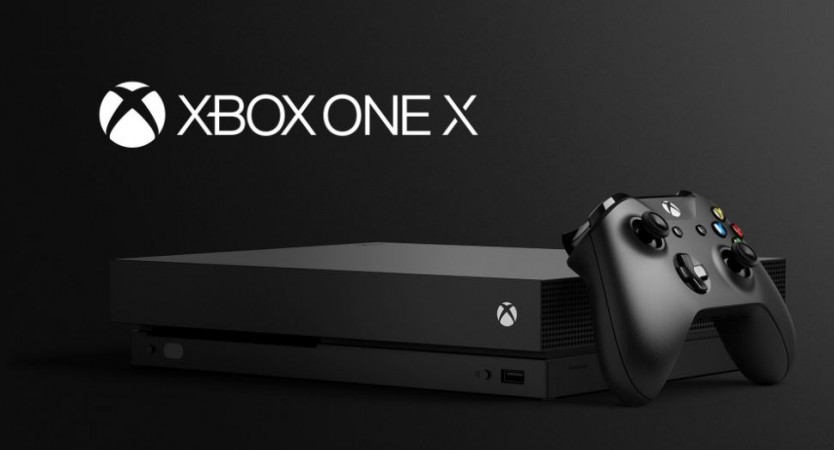 After weeks of speculations, Microsoft unveiled the much-anticipated Xbox One X, which is touted to be the world's most powerful gaming console and also the company's smallest Xbox series yet, at the pre-Electronic Entertainment Expo (E3) 2017 event at Los Angeles Convention Center.
The new Xbox One X comes with top-of-the-line octa-core CPU, which can clock close to 2.3GHz speed and is backed by 6-teraflop Scorpio engine with 1172 MHz GPU having 40 Radeon compute cores and 6.8GHz 12GB GDDR5 RAM with 326 GB/s bandwidth, making it 40 percent more powerful than any other console in the market. The company has even incorporated vapour chamber for liquid cooling in Xbox One X, which is typically used in top-end PC graphics cards and server computers.
With such powerful hardware, Xbox One X owners will be able to play 4K resolution gaming at 60 frames per second (FPS).
Other stipulated features include 4K UHD Blu-ray player, built-in power supply, three USB 3.0 ports (one in the front and two in the back), and IR blaster. The company claims that it can be placed horizontally or vertically with an optional stand. Existing owners of an Xbox One S will be able to transfer over all the cables they own, with port locations designed to be an easy plug-and-play swap in the existing gaming setup.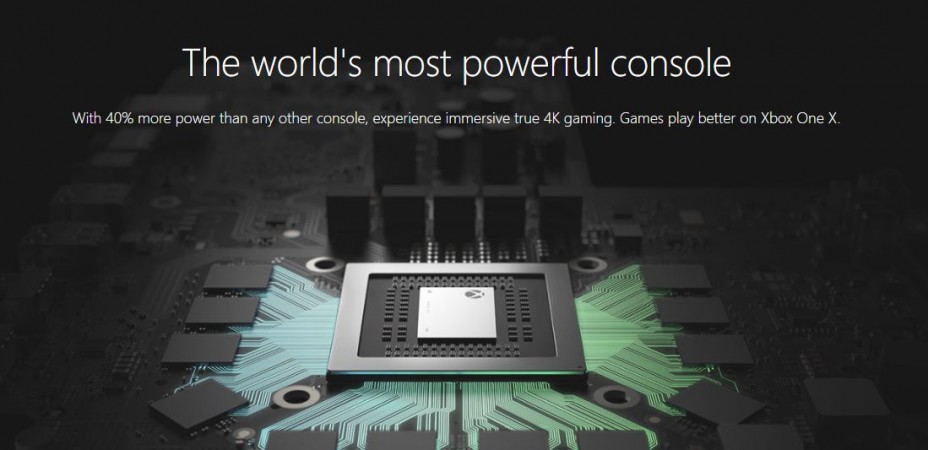 Xbox One X Backward compatibility:
The company has confirmed that all the existing Xbox One games, including Xbox Play Anywhere titles, and even the two generation old Xbox 360 games and accessories, will be compatible with Xbox One X, and promises that those games will load faster, and look and play better, on Xbox One X.
Xbox One X availability and price details:
The new Xbox One X will hit stores in select regions on November 7 and cost $499 USD (approx. Rs. 32,098) / 449 GBP / 499 EUR / 599 CAD/ 649 AUD, in respective markets.
As part of the promotional scheme, the company will offer Xbox One X Enhanced versions of existing Xbox One games, including Gears of War 4, Forza Horizon 3, Minecraft, Resident Evil 7, Final Fantasy 15, Rocket League, and also true 4K compatible Forza Motorsport 7.
Microsoft is expected to commence Xbox One X pre-order service in coming days.There is no word on when the company plans to launch the Xbox One X in India.
[Note: Rupee conversion on USD is not reflective of Indian market price. Since the console is expected to be imported to India, it will cost much higher compared to global markets]
Watch this space for latest updates on Microsoft's Xbox products.