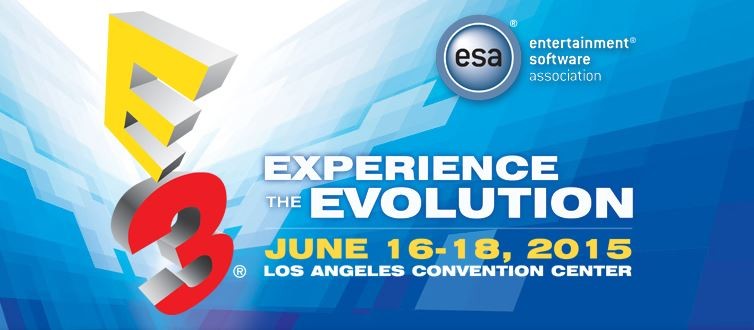 For years, annual gaming event E3 2015 has been a beacon of hope for various gamers who await new announcements, trailers and ability to experience some games first-hand at the stalls.
This year too, the publishers and developers of games will continue the trend being followed over the years with some big announcements at the upcoming press conferences at the event.
The E3 2015 event will be taking place at the Los Angeles Convention Centre from 16 to 18 June. This year's event has also added a new dedicated press conference for PC gaming from AMD and PC Gamer.
NeoGAF user, Cheesemeister3k, has shared a clear-cut breakdown of the conference for fans staying in different time zones.

Lest us see what the publishers could showcase:
Bethesda (14 June – 7pm Pacific): First press conference from the creators of Fallout series who have confirmed they will be showcasing their latest reveal, Fallout 4. Fans can also expect them to showcase Doom, Battlecry, maybe a new Dishonored.
Microsoft (15 June – 9.30am Pacific): Microsoft will definitely having a lot to talk about this year, games include Rise of the Tomb Raider, new Gears of War. It has also announced an Xbox Fanfest that will allow 500 fans access to the Xbox E3 2015 breifing.

Official Stream, Twitch, YouTube, Twitter

Electronic Arts (15 June – 1pm Pacific): One thing that everyone is eager is about Mass Effect 4 and previous hints have suggested a possible showcase. There is also a possible Mirror's Edge 2 reveal. It will have a lot on Star Wars Battlefront for sure. Then for the football fans, there will be FIFA 16.

Official Stream, Twitch, YouTube, Twitter

Ubisoft (15 June – 3pm Pacific): Ubisoft will likely showcase Assassin's Creed: Victory, The Division, Rainbow Six Siege. Would there be a Watch Dogs sequel? Also a new game called Hero might be revealed?

Sony (15 June – 6pm Pacific): We can expect to see the upcoming Uncharted 4: A Thief's End. The showcase will focus on PlayStation 4 games like No Man's Sky and Metal Gear Solid V: The Phantom Pain. Sony has said that it will also have section dedicated fully to PS Vita.
Nintendo (16 June – 9pm Pacific): Nintendo will have its Nintendo Treehouse live stream. It has previously said that there will not be speaking about the new Legend of Zelda game. However, fans might see the playable version of upcoming game, Star Fox for Wii U. It will also be having a Pre-E3 Super Smash Bros. video presentation on 14 June.

Official Stream, Twitch, YouTube, Twitter

Square Enix (16 June – 10 Pacific): This will be Square Enix's first its own press conference. Though not much is known, fans can expect to see new Deus Ex: Mankind Divided, Rise of the Tomb Raider, Final Fantasy 15 and Just Cause 3. It could also reveal something on new Hitman, Triad Wars, Heroes & Generals and Thief: The Dark Project HD.

PC Gaming Show (16 June – 5pm Pacific): This will be AMD and PC Gamer's first dedicated PC Gaming showcase. It will be hosted by Sean Plott aka Day[9]. It will also feature representatives from Blizzard, Cloud Imperium, Devolver Digital, Paradox, Square Enix, Tripwire Interactive, and more. We will also see Cliff Bleszinski, Dean Hall at the conference.
Source: PC Gamer