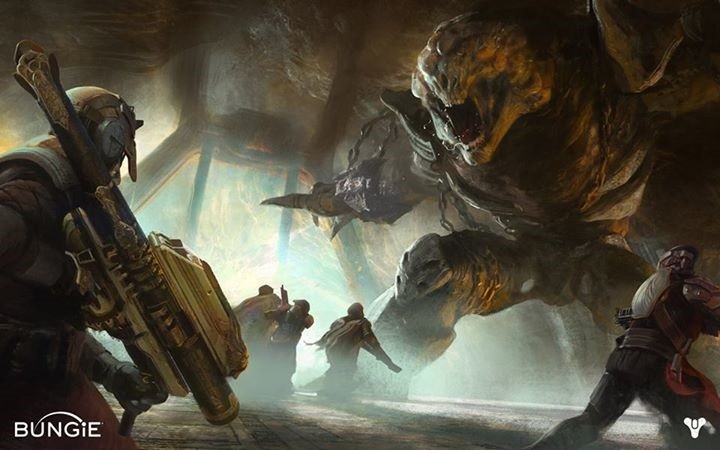 Sony will mark its opening at E3 2014 on 9 June with press conference that is widely expected to announce new video games and demoes of the games that were in development previously.
Shawn Layden, CEO at Sony Computer Entertainment America (SCEA) is likely to headline Sony's presentation which will be not only recapping last years' success but also reveal new hardware and games.
What Games to Expect and Rumors:
The Order: 1886 - Rumors have suggested that this action-adventure title from developers Ready at Dawn and SCE Santa Monica Studio will be giving an on-stage demo for PlayStation 4. The game is set in an alternate Victorian London where a battle between the Knights and half-humans take place. Based on Sony revealing new footage and images, it is expected that there will be official trailer along with its release date at E3 2014.
Rime – Sony has confirmed to reveal Tequila Works' Rime game at E3. Though no much informantion is available on the game, it follows the journey of a boy who has to sort out how to survive in the magical world. The game involves solving puzzles and has an open-world gameplay. A demo for the game is expected.
Uncharted 4 – Though there has not been much news about the game apart from the departure of its director and arrival of The Last of Us directors into the development, the game has been confirmed to be showcased at the E3.
Project Morpheus - Sony's VR headset is expected to be showcased at E3. It might involve tech demoes and more.
Driveclub - Sony has already been providing lot of information on its upcoming racing game for PlayStation. This game is expected to be shown at E3. The game had missed its launch during the release of PlayStation 4.
Project Beast – Developer From Software's new title (tentative) Project Beast which is suggested as a successor to Demon's Souls will probably be unveiled officially.
Assassin's Creed – Assassin's Creed franchise games are regulars at Sony press conferences. Sony will showcase, Ubisoft's upcoming title, Assassin's Creed Unity performance on PlayStation 4.
Destiny – This new MMO action RPG video game with open-world setting is likely to make it big at E3. Last week, Bungie provided sneak peek video of the game that confirmed that it will be present at E3 2014.
Other games that might show at the conference include The Last of Us, Kill Strain, God of War 4, Gran Turismo 7, The Last Guardian, Final Fantasy 15, Project Cars, Planetside 2, The Crew and Kingdom Hearts 3.
Sony will also be revealing new games for its PlayStation Vita hand-held console.
Sony in its blog has revealed trailers and information on upcoming games like Sherlock Holmes: Crimes and Punishments, The Golf Club
Where to Watch Live:
Time: Monday, 6-9-2014 at 6 pm PsT.
Sony's E3 press conference will be streamed live in the following streaming sites
PlayStation 4 E3 2014 App Goes Live
Sony has released E3 2014 app on PlayStation 4 that allow users to watch the press conference, videos and screenshots of the games at Sony booth.
Interested can download the app here.
(YouTube Courtesy: PlayStation)