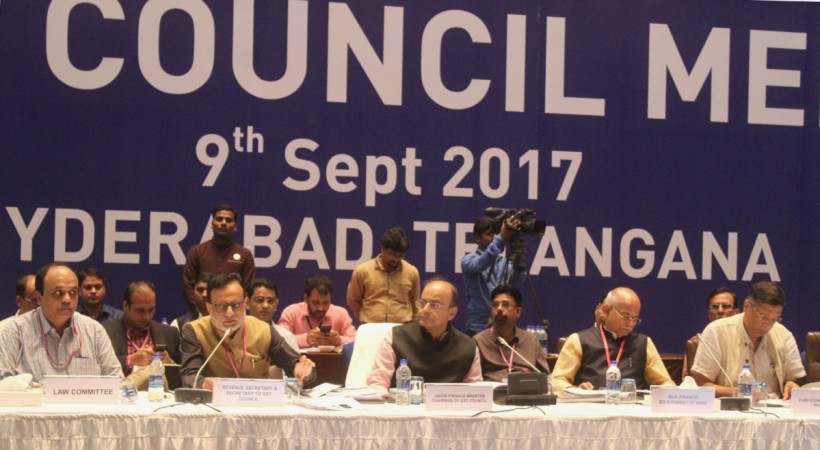 The Goods and Services Tax (GST) Council has made e-way bills or electronic permit compulsory for movement of goods across states from February.
The decision came two months prior to the earlier planned date for the e-way bill rollout, as the council believe the move will increase taxpayers' base and boost revenue, according to a statement issued by the GST Council.
For the month of October, the central and state governments collected a total Rs 83,346 crore, lowest since the new tax regime was implemented on July 1. In September, over Rs 92,150 crore was collected by the government, which is almost Rs 9,000 crore or 9.5 percent higher than that of October collection.
With the recent tax rate rejig, receipts could fall further in the coming months. The GST Council in its meeting in Guwahati, Assam, brought down GST rates of 178 items from the 28 percent slab to the 18 percent slab. There are now only 52 items that attract the GST rate of 28 percent.
According to the council, the implementation of e-way bills will bring uniformity and allow seamless inter-state transfer of goods.
The e-way bill system will be ready for a rollout on a trial basis by January 16, when traders and transporters can start using it voluntarily, the statement said.
As far as intra-state movement of goods is concerned, states have time till June 1, 2018, to implement the e-way bill system. The Council wants the system to cover the entire movement of goods within and across states from June 2018.
"The compliance will reduce tax evasions but may pose some problems for businesses in movement of goods. The government should check the system thoroughly so that there is no disruption in movement of goods," Abhishek Rastogi, Partner, Khaitan & Co told BloombergQuint.
Under this GST rule, goods worth more than Rs 50,000 within or outside a state will require securing an electronic-way or e-way bill.
The Council's statement further said that states were earlier authorised to continue their own separate e-way bill systems till the national e-way bill system is ready. "However, it was represented by the trade and transporters that this is causing undue hardship in inter-state movement of goods and therefore, bringing in an early all India system of e-way bill has become a necessity," the statement added.