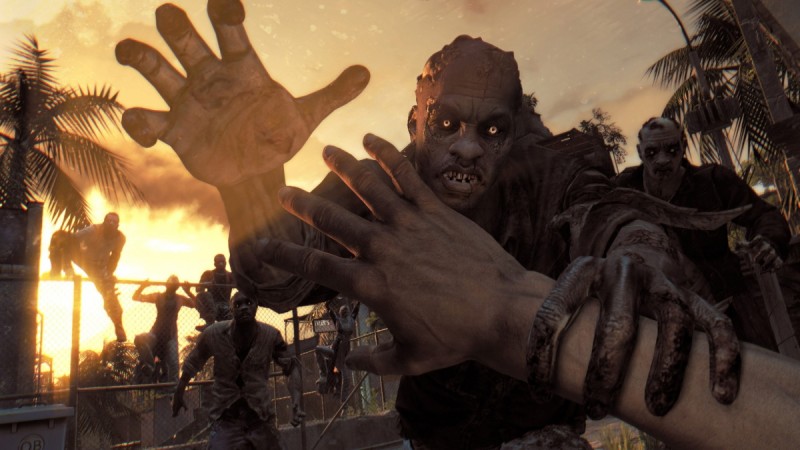 Survival horror title, Dying Light from developer Techland has gotten a blood-stained E3 trailer showcasing its 'Natural Movement' system.
The trailer shows the Natural Movement system in Dying Light along with how the protagonist, who is still unnamed uses different weapons to smash and shoot the scary zombie-like creatures. The protagonist will be able to zipline himself into the horde of zombies or he can also climb into the roofs to counter these creatures. He is shown using weapons like sledgehammer, knifes, elbow blows or can jump on them and detonate them after attracting them to a car.
The game was delayed by the developer to 2015 due to its work on the Natural Movement system. "We believe the Natural Movement element of our game will change what you expect from the genre, and we don't want to sacrifice any of its potential by releasing too early. This quality-focused thinking underlines all our development choices and we hope you share our belief that the gameplay must always come first," Techland said, according to CVG.
The game has dynamic day and night cycle and allows players to set up traps and scavenge for crafting weapons and food in the day. But at night, it is time to face these infected zombie-like creatures. Though slow, they can be deadly when their number grows.
The game will allow four online multiplayer and there will be split-screen cooperative play. A pre-order bonus will add new game mode that allows players to play as a zombie.
Dying Light will be showcased at E3 2014 and will be releasing for PC, PlayStation 3, PlayStation 4, Xbox 360 and Xbox One.
(YouTube Courtesy: Dying Light·)
Halo 2 Anniversary Reveal Hinted
Xbox Mexico has reportedly hinted about Microsoft Studios' plans to announce Halo 2 Anniversary remake at the upcoming E3 2014.
En este #MartesdeHalo recordamos las #XboxE3 del 2003 y 2004 donde conocimos más información del legendario #Halo2. pic.twitter.com/A4YQCcTEvV

— Xbox México (@XboxMexico) June 4, 2014
NeoGAF members reminded that it was at E3 2003 that Halo 2 was demoed and E3 2004 showed the first multiplayer demo featuring 12 players.
CVG reports that sources having an insight of Microsoft's plans have said that there is Halo 2 for Xbox One in development and is expected to be released in November 2014.
It was also reported that Halo 2 might be coming as a part of a compilation Halo: The Master Chief Collection that will include Halo 1, 2 and 4.