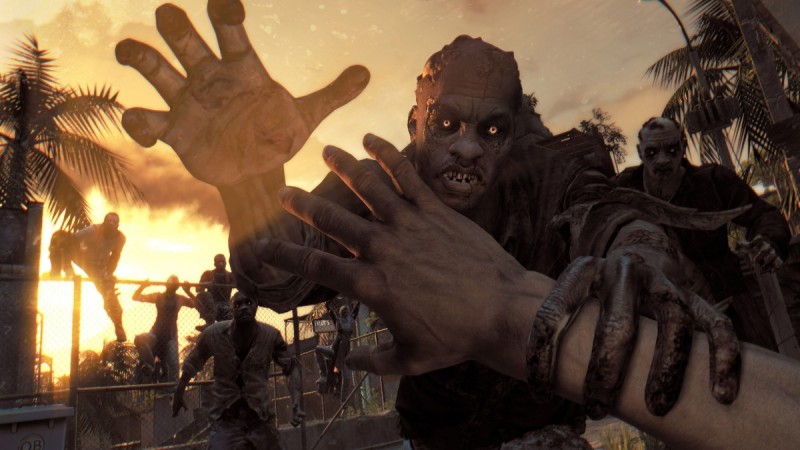 Techland, the developer of Dying Light, survival horror gaming title has announced the release of a new update patch 1.5 for the game.
This new update is all set to bring the Hard mode feature to the PC version. It will also see the addition of 50 new weapons and four new outfits for players who finish the story campaign.
Apart from that, the developer also lists various tweaks to gameplay and improvement of the game in its overall performance.
Players will also see some visual improvements and a new option to enable zombie invasion when co-op is disabled has also been added. The patch notes also mention some Linux specific changes being made to the game.
Dying Light was released on 27 January, 2015 for PC, Linux, PS4 and Xbox One. The protagonist in the game is a detective who is sent as an undercover into a zombie-infested zone. The open-world game provides players with crafting abilities with more than 100 weapons that can be made. It also has a day and night cycle and a dynamic weather system. The game also has online multiplayer features with up to 4 players in co-operative mode.
Below are the patch notes of patch 1.05 rolling out for PC version of Dying Light (DSO Gaming):
Features:
Hard Mode added
National outfits added
4 outfits as a reward for finishing the story campaign added
Over 50 new weapons added
New weapon rarity level – extremely rare Gold weapons added
Gameplay:
Various balance tweaks of weapons, loot chests, shops and crafting
Various improvements to game quests
Improvements in natural movement flow
Technical:
Resolved various stability issues including co-op
Improved overall game performance
Visuals:
Various improvements in world and character art
Be the Zombie:
New option to enable zombie invasions with co-op disabled added
Linux specific improvements:
Added AMD Radeon support (Please note – the NPC dialogue lip-sync will be enabled in a future patch)
Improved performance significantly
Fixed glitch when changing resolution
Improved mouse scroll speed in map menu
Disabled SSAO and AA options (TBD)
Fixed minor rendering issues
Fixed screenshots capturing
Fixed crashed related to audio driver
Future Updates to have Dune Buggies, Time Trial Mode and More
In a message to thank fans for supporting the game, Techland has hinted at what the players can expect in the future updates for Dying Light.
Techland's Paul Milewski tells fans that it is listening to the feedback and is constantly working on improving the game. He said that the company has improved the gameplay balance and matchmaking in the zombie mode.
The company will be bringing free content packs that will include high difficulty level, new character outfits and more. The video from YouTube user Ethan Shapiro shows some of the things that the company is currently working on including bow and arrow weapon, dune buggies and time trail mode.