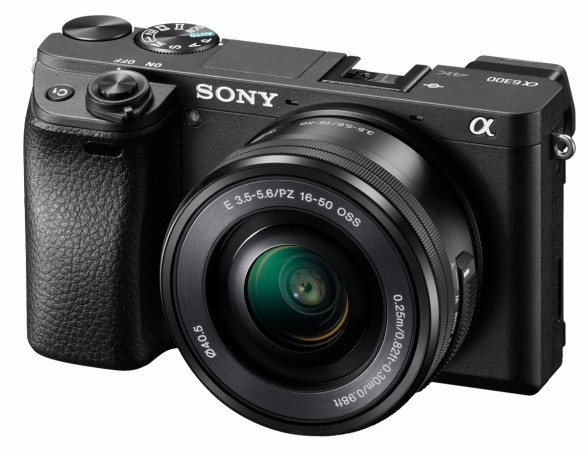 DxO Mark has had its fun with the Sony a6300 and has given the mirrorless camera an overall score of 85, putting the camera at rank 31 overall, one spot behind Sony's full-frame A7S II camera. The Nikon D7200 ranked 25 with a score of 87, well above the Canon 80D, which is ranked 68, with a score of 79.
In its review, DxO called the Sony a6300's sensor the best APS-C sensory built by Sony till date. The camera, which happens to be Sony's flagship APS-C mirrorless camera, features a newly-developed 24MP sensor that outperforms the a6000, the A77 II as well as the NEX-7.
DxO praised the camera for its low noise levels at low as well as high ISOs resulting in good dynamic range. When compared to the Sony's full-frame a7S II, DxO found that the a6300 colour sensitivity was very close to the a7s II's across ISOs. It almost managed to match the full-frame camera's performance at ISO 1600 and ISO 3200. This is remarkable for an APS-C camera, seeing that full-frame sensors have always been associated with better noise performance.
DxO compared the Sony a6300 to its competitors from Nikon and Canon — the D7200 and the 80D and called it a "competitive performer." While the Sony a6300's colour sensitivity across ISOs was better than the Canon 80D, the mirrorless camera was evenly matched with the Nikon D7200. In fact, the Sony a6300's dynamic range outdoes the Nikon D7200's at ISO 800.
The Nikon D7200 's dynamic range outperformed the Sony a6300's at low ISOs, but, with the Sony a6300 performing more consistently, beat the D7200 as the ISO levels went up. Both the cameras were very evenly matched between ISOs 800 and 3200. Compared to the Canon 80D, the Sony a6300 remained head and shoulders above.
Price-wise, the Sony a6300 may be in competition with the Nikon D7200, but it's also important to note that the Nikon D5500 isn't too far behind in terms of performance. However, in our opinion, the features that the a6300 brings to the table — 11fps burst mode, 4K video and a much more compact form factor — helps it outshine the D7200 as well as the D5500.