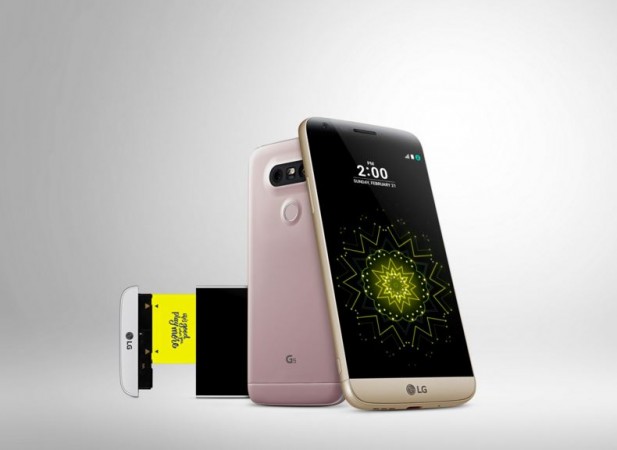 DxO Labs has tested one more smartphone and this time it's the twin-lens LG G5. This is the first time DxO has tested a twin-lens smartphone and has awarded the LG G5 a score of 87, putting it at number 3 on the list and at par with the Samsung Galaxy Note 5 and the Samsung Galaxy S6 Edge.
In DxO's test, the LG G5 scored 88 overall, while shooting still images and a rather poor 82 for video. The LG G5's twin-lens camera set up features two different focal lengths. One lens features a 78-degree angle of view and a F1.8 lens, while the other is set much wider, at 135 degrees, and comes with an aperture of F2.4. Users can switch between lenses at the touch of a button and zooming into switches seamlessly between the wide-angle and narrow-angle lenses. The autofocus (AF) system is guided by a laser, which is used to measure distances. Images produced by the camera are 16MP in resolution.
On the still images front, the score of 88 is raked up thanks to the camera doing a good job at preserving details both in well-lit conditions, as in low light as well as when lit with the camera's flash. DxO also praised the camera's AF and the accuracy of the white balance. However, the tests did highlight the fact that while shooting outdoors during the day, the images tend to have a slightly bluish tint to them, something DxO mentioned in the list of cons. DxO wasn't too happy with the loss in detail in low light.
On the video front, the score of 82 came as a result of its low-light performance. While DxO praised the G5's AF speed, it also added that the camera's unsureness when focused to infinity worked against it.
With a score of 86 overall, the LG G5 is has fared better than the and the Moto G4 Plus. However, seeing that LG has been giving a lot of emphasis on the smartphone's ability as a camera, it's disappointing to see it come in third. LG developed the CAM Plus grip that allows users to zoom, click images and shoot videos with one hand to go with the LG G5.