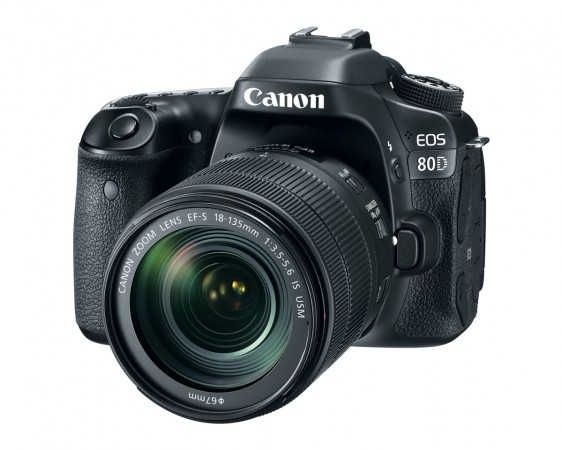 Canon launched the EOS 80D in February this year as a replacement to Canon EOS 70D. The new camera featured an all-new 24.2 MP sensor and a 45-point autofocus (AF) system. DxO Labs finished reviewing the camera this week and have given it an overall score of 79.
While Nikon cameras have featured sensors with resolutions in excess of 20 MP and have long broken the 9-point AF barrier, with the EOS 80D, it seems like Canon's is more ready than ever to take on Nikon.
The outgoing EOS 70D featured a 20.8 MP sensor and a 19-point AF system. DxO gave the 70D an overall score of 68, which means that Canon has really done a fabulous job with the 80D. While the EOS 70D ranked 142nd globally, the 80D is ranked 66th.
Digging a little deeper into the numbers, one can find that Canon EOS 80D fares better than the 7D Mark II as well. In fact, the 80D is Canon's best camera with an APS-C sensor.
In its review, DxO Labs compared the EOS 80D with the EOS 70D and the flagship EOS 7D Mark II. While the new camera fared better across all parameters, DxO Labs noted that the camera didn't show consistency in its performance. While the colour sensitivity and the dynamic range were good at low ISOs, as the sensitivity was bumped, the EOS 80D showed a steady drop in performance.
While it may seem like Canon has got a winner on its hands, once the camera is compared to other devices in the market, it's easy to notice that EOS 80D leaves a lot to be desired. Ranked 66th, all three generation of cameras in Nikon's 7000 series have fared better than Canon EOS 80D.
Nikon D7000 received an overall score of 80, the D7100 scored 83 and the D7200 scored 87, putting them at ranks 56, 35 and 24, respectively.
When DxO compared the EOS 80D with Nikon D7200 and Sony A6300, it found that both the Sony and the Nikon had better colour sensitivity across the ISOs. With regard to dynamic range, even though Nikon D7200's performance begins to drop somewhere between ISO 1600 and 3200, it is only beyond ISO 12,800 that the two cameras match.
DxO is still optimistic in its review, saying that landscape photographers will find the EOS 80D's performance to suit their requirements. DxO hailed Canon EOS 80D as "Dynamic performer."