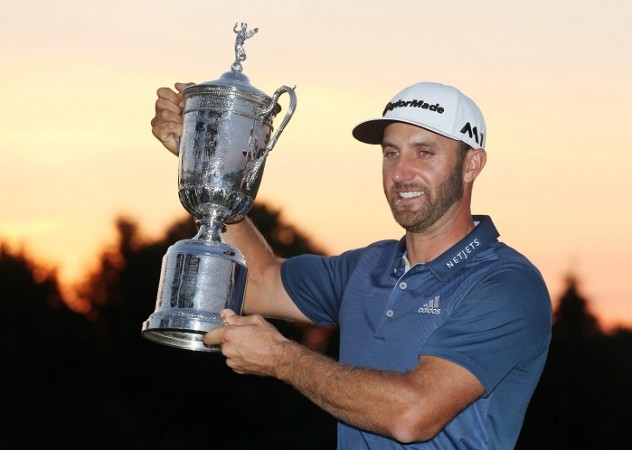 Dustin Johnson is one of the best players in the current golf circuit, and he further enhanced his reputation, winning his first major tournament – US Open – by three shots, finishing at 4-under-par overall, on Sunday. However, there were some tense moments for Johnson.
The USGA decided to make a decision on whether he should be punished or not when the ball moved on the fifth green, only after the round, shrouding Johnson's potential win in doubt as he went into the final few holes. However, the American kept his cool and in the end, even a one-shit penalty did not make a difference as he clinched his maiden major.
Fellow countryman, Jim Furyk and Scott Piercy finished in second and third place respectively. One of the biggest surprises was Jordan Spieth's nine-over-par finish. Shane Lowry will be the most disappointed as he gave up a four-shot lead to hand the title to Johnson.
Though it was unfortunate for the fiasco to bag the headlines, nothing can be taken away from Johnson, who held his nerves and did not lose his concentration in tense moments.
"It's definitely sweet to get that major championship. At that point I just thought I'd deal with it when I'm done. I tried to block it out and not let it bother me. Who cares, it doesn't matter any more," BBC quoted Johnson as saying.
USGA's director of rules Jeff Hall had asked Johnson if there was any reason for the ball to have moved in the fifth hole.
"The first time we had the opportunity to speak to Dustin was the 12th hole. We asked if there was some other reason the ball could have moved. He didn't state a reason. We decided not to review it with Dustin at the media tent on the 13th hole and instead wait till the end," Hall said.