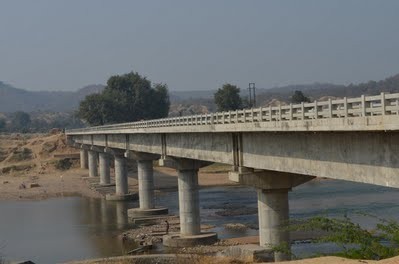 More than 64 people have died and 100 other devotees injured in a stampede at Ratangarh temple near Datia district in Madhya Pradesh
Over five lakh devotees had gathered to witness a religious ritual on the last day of Navaratra festival for Durga Puja at Mandula Devi temple, located 55 kms from Datia, on Sunday.
The Ratangarh temple, located near the banks of Sindh River in Vindhyachal Mountain, is built in honour of Goddess Durga.
According to reports, a group of people wanted to cut short their long queue to reach the temple and therefore spread a rumour that the newly constructed bridge over the Sindh River was on the verge of collapse. The announcement led to panic among the pilgrims who were crossing bridge
Some reports also suggested that the police resorted to a mild lathi charge to control the crowd leading to a stampede as more than 100 people ran towards the bridge.
Some of the devotees fell into the Sindh River. The police are still unable to trace them, officials told PTI.
Chief Minister Shivraj Singh Chauhan has asked the people to remain calm and added that rescue operation teams have been deployed. The Madhya Pradesh CM has also called for a judicial probe into the matter.
"The government will provide ₹1.5 lakh for the families of the dead and ₹24,000 to each of those injured during the stampede," he tweeted.
Gujarat Chief Minister Narendra Modi expressed condolences for the victims on Twitter. "Saddened by unfortunate stampede at Ratangarh temple. Spoke to Shivraj ji & expressed my condolences. Prayers with victims & families," he tweeted.
A similar incident had taken place at the Ratangarh temple five years ago.