Most of the Bollywood celebrities often find it difficult to balance their professional and personal life. While some end up their glamorous career for a good family life, some continue to experiment with new partners as they climb the ladder of success.
Here are ten B-Town actresses, who are entitled as the dumping queens, according to the Times of India.
Aishwarya Rai Bachchan
The Bachchan Bahu had moments in her life when she moved on dumping her boyfriends for a successful career. The former Miss World decided to distance herself from model Rajiv Mulchandani as her film career triggered off. She then dated actor Salman Khan, but dumped him because of his possessive nature. After that the diva fell for actor Vivek Oberoi, but their affair didn't last long. Now the actress has settled down with Abhishek Bachchan.
Katrina Kaif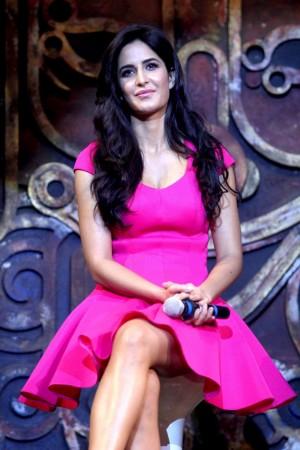 Katrina Kaif was always in the news for her controversial relationships. Kaif and Salman Khan were known as the hottest couple of Bollywood but she dumped him with the take-off of her film career. Kaif is currently in an alleged relationship with Ranbir Kapoor.
Deepika Padukone
Deepika Padukone has been dating many celebs from in and out of the industry. The "Chennai Express" actress ended-up her three-year-old relationship with Nihar Pandya as her film career kicked-off. Celebs, including Upen Patel, Yuvraj Singh, Siddharth Mallya and Ranbir Kapoor, are also in Padukone's dumping list. The actress broke-up with Kapoor due to a blooming closeness between Katrina Kaif and the "Barfi" actor. Currently, the leading actress is in an alleged relationship with actor Ranveer Singh.
Kareena Kapoor
The cutest on-screen couple Shahid Kapoor and Kareena Kapoor fell for each other in real life as well, but their relationship did not last for long. Bebo dumped the " R.Rajkumar" actor and moved on in her life. Later on, the diva married actor Saif Ali Khan, who is much older than her.
Priyanka Chopra
Priyanka Chopra's alleged link-ups with several actors have always been a talk of the town. PeeCee was said to be in a relationship with Bollywood stars like Harman Bhaweja, Shahid Kapoor, Akshay Kumar, Ranbir Kapoor, Shah Rukh Khan and Hollywood actor Gerard Butler.
Kangana Ranaut
Kangana Ranaut has also experimented with many men in life during her journey to success. Aditya Pancholi was her boy friend while she was struggling with her career. The "Queen" actress dumped him as she tasted success and later moved on with Adhyaman Suman but it did not last for long. Ranaut then dated a UK based doctor and scientist Nicholas Lafferty. The long distance relationship also ended after sometime.
Anushka Sharma
Luck was in favour of Anushka Sharma right from the beginning of her film career as her first movie "Rab Ne Bana Di Jodi" is itself a box office hit. When Sharma was hunting for a glamorous career, the actress was dating Zoheb Yusuf, a model from Bangalore. Yusuf came with his lady love to Mumbai for a career in Bollywood but instead they broke-up. After that the actress was in a relationship with Ranveer Singh, which did not last long. Currently, she is said to be dating Indian cricketer Virat Kohli.
Sushmita Sen
Sushmita Sen, the former Miss Universe and a single mother of two beautiful kids, is still in search of a perfect guy. The diva said good bye to Rajat Tara after winning the crown. Director Vikram Bhatt, who even divorced his wife to live with the actress, was soon cut out from her life. The actress was also rumoured to have link ups with cricketer Wasim Akram for a while and was in a serious relationship with Randeep Hooda for almost three years.
Lara Dutta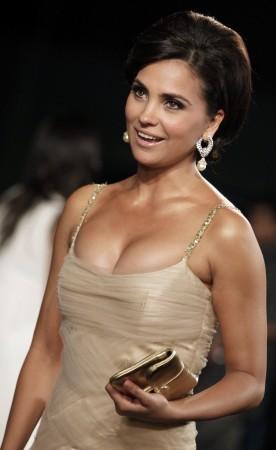 Lara Dutta ended-up her eight-year-old relationship with Kelly Dorjee as the latter was getting insecure about the actress' link ups with her co-stars. She is now happily married with tennis player Mahesh Bhupathi.
Frieda Pinto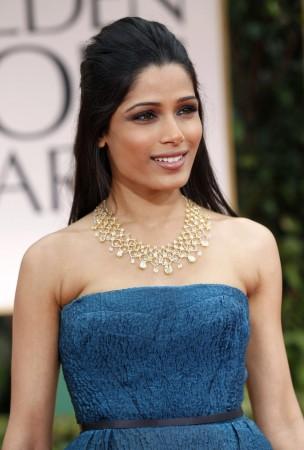 Frieda Pinto tasted success through her film "Slumdog Millionaire" and that led to calling off her engagement with her then boyfriend Rohan Antao. After that, love bloomed between Pinto and her co-star Dev Patel. The two are still in a relationship.