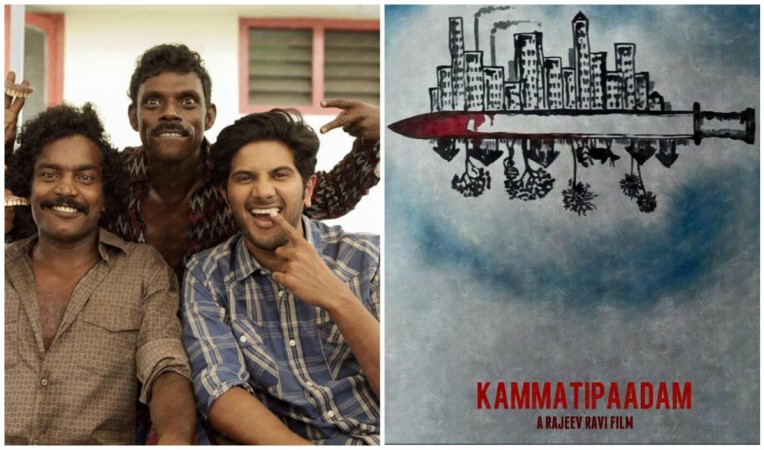 Dulquer Salmaan's "Kammatipaadam" opened to mixed response from the audience upon its release on May 20. However, the movie has garnered good reviews from celebrities and critics, who called the Rajeev Ravi-directed film a classic thriller.
The movie had bagged an "A" certificate from the regional censor board for a few violent scenes and the overall mood of the flick. Now, even as some viewers have said the movie is a lengthy one, Rajeev has revealed that the film was cut short from its initial four-hour run to almost three hours by the censor board members.
"After editing, the running time of the film was four hours. I don't know who decided that a film should only have a length of 2.5 hours. The movie was edited again due to that. Some movies need extra time to convey the whole message and 'Kammatipaadam' is a movie that falls under that category. The DVD of the movie will be for four hours, which includes all the characters and situations omitted while editing. People have the freedom to enjoy a film while they are watching alone [translated]," Rajeev told Manorama Online.
"There is a 4 hour version of Kammattipadam directors cut [sic]," the filmmaker's wife Geetu Mohandas wrote on her Facebook page.
"Kammatipaadam," which is narrated against the backdrop of a slum in Kochi that paved way for the development of the city, has been scripted by actor P Balachandran. Dulquer, Vinayakan and debutant Manikandan have been garnering tremendous response from the audience for their performance in the film, which also has Shaun Romy, Amalda Liz, Shine Tom Chacko, Suraj Venjarumoodu, Anil Nedumangad, Alencier Ley and Soubin Shahir in prominent roles.
The movie, which will soon be remade in Hindi and Telugu, has already earned more than Rs. 12 crore at the Kerala box office in less than two weeks of its release.