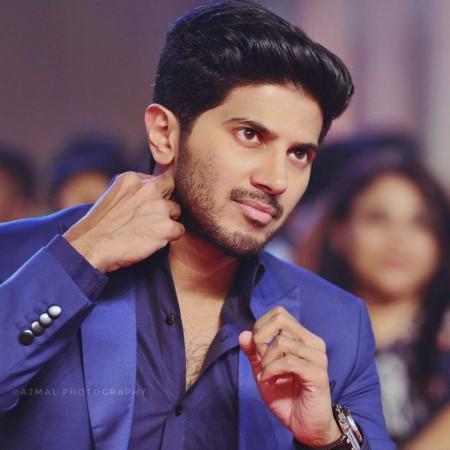 Mollywood's young superstar, Dulquer Salmaan gave a breath-taking dance performance even with a broken leg at the mega event AMMA Mazhavillu. It was the first time that the actor performed in a live show.
The actor suffered a broken ankle and torn ligaments during the rehearsal of an intricate dance step for his performance for the Amma event.
His stellar performance came as a surprise as fans were not expecting him to go ahead with the show, given that doctors had asked him to rest for a few days.
Actors Isha Talwar and Mythili also joined him on the dance floor. Clearly Dulquer's performances stole the show.
"I did my show with Mohanlal Sir and Dad (Mammootty) in spite of the angle [sic]. There was so much at stake here. If I had skipped the show there would have been repercussions since the tickets were sold weeks in advance." he said during media interaction.
The charity event also saw megastars like Mammootty and Mohanlal perform on the stage.
Dulquer added, "My choreographer was very accommodating. He changed the steps, made it easier for me to go through it somehow. Now I am in Chennai, but out of circulation for three weeks, as per doctors' orders. But let's see how long I can actually stay off my feet."
The actor, on the occasion of 20th Asianet film award a few days ago, added an Instagram story of him attending the function with walking braces and captioned it as "Chilling like an iron man..." He was honoured as a Golden star of the year and received the award from veteran actor Kamal Hassan.
Although, the actor was trying to look at the bright side, he expressed his worries about his upcoming Tamil movie "My work in a Tamil film that I am doing (Kannum Kannum Kollaiyadithaal) is most affected. First, there was the Tamil film industry strike. Now my ankle...I will have to find a way to make up for lost time."