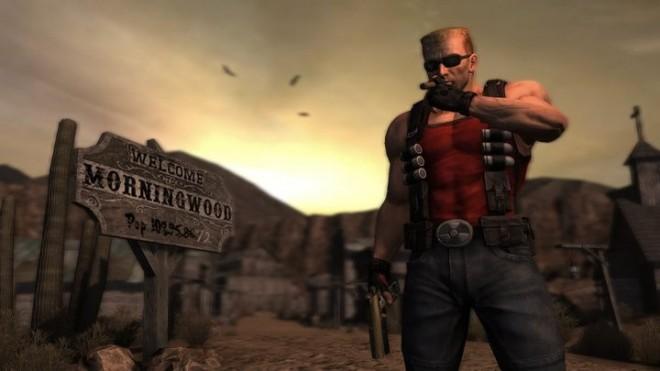 Disappointment greets Duke Nukem: Mass Destruction fans, as they are highly unlikely to see a new Duke Nukem game. Gearbox Software has sued 3D Realms and Interceptor Entertainment for making use of its IP without any permission or consultation. Gearbox has accused them of alleged trademark violation, copyright infringement and contact breach.
Recently, it was revealed in a teaser website about the upcoming Duke Nukem: Mass Destruction, which promised of more news on the game on 25 February. However, this looks unlikely after the case against 3D Realms and Interceptor.
Gearbox had acquired the Duke Nukem IP from 3D Realms in February 2010 and it was part of the "bailout package," Polygon reported. Nevertheless, 3D Realms has the right to re-release its older franchise titles on Steam and iTunes Store.
"Recently - and without consulting the Duke IP's actual owner, Gearbox - Interceptor announced its intent to develop a Duke Nukem game based upon the various characters, content and intellectual property owned by Gearbox," said Gearbox in its complaint.
"Apparently, after selling its Duke Nukem IP rights to Gearbox in 2010, 3DR sought to privately convince others that the sale never happened. The result is the unauthorized development effort that reportedly exists between 3DR and Interceptor."
3D Realms had in 2013, filed a lawsuit against Gearbox alleging them of not paying more than $2 million of royalties that they owed from Duke Nukem Forever. The lawsuit was later dropped and Scott Miller, owner and partner of 3D Realms had apologized for the lawsuit saying it was a "misunderstanding."