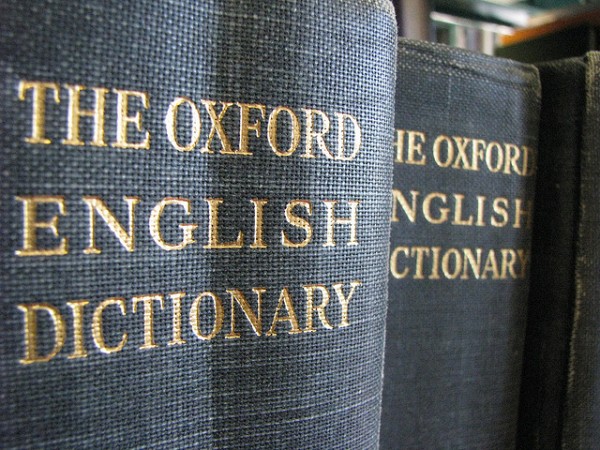 To the surprise of many traditional linguists, the Oxford Dictionary has added as many as 1,000 new words to its website including 'al desko', 'lolcat', 'Duck face' and even 'Obamacare.'
This is the largest ever quarterly update by the free online dictionary, OxfordDictionaries.com.
Even 'crony capitalism,' which means an economy marked by financial misdemeanours arising out of close, mutually beneficial ties between business people and government officials, is among the 1,000 words.
The words indeed must be so commonplace that the dictionary had to add them. In fact, if you spell 'phone' as 'fone' now, it wouldn't be wrong anymore as it has also been added to the Dictionary.
Not many are aware of the exact definition of commonly used words like 'Mamil,' which means a middle-aged man in Lycra, or 'silvertail,' which means a person who is socially prominent or who displays social aspirations. Now they form of the portal's lexicon.
The Guardian report says that the entries are made by editors at Oxford Dictionaries, who consider factors like the influence of popular culture, or the informal language that teenagers use, and also abbreviations such as WTAF (what the actual fuck), lolcat (a picture of a cat with a humorous caption), IDC (I don't care) and PMSL (pissing myself laughing).
"One of the benefits of our unique language monitoring program is that it enables us to track in detail how English language evolves over relatively short periods of time," said Oxford Dictionaries Editorial Director Judy Pearsall. "For instance, in this age of the selfie perhaps it's no surprise that average monthly usage of the term duck face is 35 percent higher in 2014 than it was last year," Pearsall added, NPR reports.
Some words that are frequently used in the gaming industry have also been added. They include respawn, which means a character in a video game that reappears after dying, and permadeath, meaning one who does not reappear.
Mostly those words that have been repeated maximum times on the Internet have made the cut. Phrases like 'shiny bum' and 'ant's pants' have been included, Metro reports.