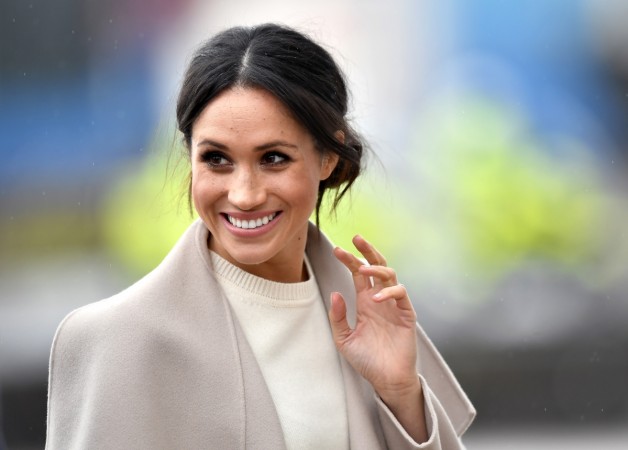 The Duchess of Sussex, Meghan Markle, has been accused of "fake waves and smiles" by her half-sister Samantha Markle. Samantha went onto call her sister "DuchASS".
Meghan's family have been making headlines by trash talking about the former suits actress and the royal family. Now, her half-sister took to Twitter to rant about her problem with the Duchess.
Samantha wrote, ""I am not candy coating anything anymore! The DUCHASS should be humane to our father who has given her everything … and this media crap can stop!"
"He was the one who was always there for her. Fake waves and smiles can stop. The duchASS can bow to the daddy."
Meghan's relationship with her father has not always been smooth. The duo has been having a lot of disagreements since the royal wedding. The ongoing drama first began when Thomas backed out of the wedding at the last minute for allegedly two reasons. One, he worked with the paparazzi and staged photographs of him preparing for the royal wedding. The second reason was that he had recently undergone heart surgery and was not in a state to travel.
But since then, Meghan has not spoken her father, according to news.com. Samantha is not happy about this and continued her rant stating, "Sorry folks there is no valid or a good argument in favour of inhumane treatment of both sides of the family and a best friend of 30 years. Snobbery and arrogance are not humanitarian traits. She has an obligation especially to treat our father with kindness."
"She owes my father a lot of love and respect. No one wants to spoil her marriage and marriage is not an issue. What is at issue is the kind of treatment to our dad."
Samantha has been firing Meghan with insults since August stating that her marriage with Prince Harry would not last.
Branding her sister as "selfish and narcissistic", she took to Twitter and wrote, "If you treat your own father like this, Harry is next."