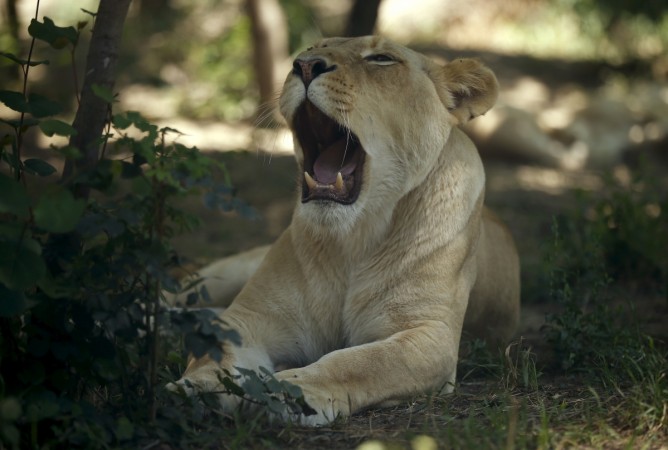 In a sign of the trend among some rich in the United Arab Emirates of keeping exotic animals as pets, a lioness was found walking in a residential area of Dubai this week after she reportedly escaped from a house.
The one-year-old lioness was found walking around in the Al Barsha neighbourhood of Dubai on Thursday, prompting frantic locals to call in the police, local media reported.
The young cat was rescued and taken to the Dubai Zoo, but was said to be in a shock and even "possibly missing the canine teeth", a wildlife specialist with the Dubai Municipality told Gulf News.
Dubai authorities had shared a photo of the lioness on their Twitter page on Thursday. No one was injured in the incident, reports said.
Police authorities found that the lioness belonged to an owner who lived in a villa in the area. It is illegal to keep big cats as pets in Dubai, and keeping certain wild animals requires permits.
Local media have reported increasing cases of big animals spotted in Dubai with their owners, sometimes even in cars, despite a punishment of six-month imprisonment and a Dh50,000 fine.
"This is a common practice in this region and the authorities should do more to stop this dangerous and inhumane trend. It puts both humans and animals at risk for obvious reasons," Mahin Bahrami, co-founder of Middle East Animal Foundation, was quoted as saying.