Dubai's obsession with breaking world records became well-known in recent years, with the Guiness World Records even having to open an office in Dubai last year, in direct response to the exceptional growth in record-breaking across the region. As of the 2014 edition of the book, UAE has 103 world records to its credit.
"By establishing an official presence, and with our new office set to come, I hope we're signalling our commitment to helping the region achieve even greater world record fame," said Alistair Richards, Global Managing Director of Guinness World Records in the Middle East.
Talal Omar, the head of Guinness' Dubai office, told CNN that any record attempt must meet four criteria to even be considered:
It must be measureable - longest, heaviest, fastest etc
It must be verifiable, that is to say you must provide evidence to prove it
The record must be breakable, in other words it can be challenged in the future
The record must have one single variable; you cannot have the longest and fastest marathon; they'll either measure the longest or the fastest.
Dubai's world records include "largest book", measuring 5x8.06 meters, weighing approximately 1500 kg and consisting of 429 pages; "tallest residential building", Princess Tower, which is 413.4meters high; "largest indoor illuminated advertising sign" measuring 174.171 square meters of Nissan Motor Co., LTD at the Dubai international airport and the "longest driverless metro network", the Dubai metro with two lines totalling 74.694 km .
Princess Tower pic.twitter.com/HsUwLCcSFi

— AlluringArchitecture (@ArchitectureAce) August 2, 2014
The extend of the fixation with records can be experienced first-hand at the The Dubai Mall, "world's largest shopping mall" - standing in the shadow of "world's tallest building" Burj Khalifa - where the Dubai Aquarium & Underwater Zoo, which holds the record for being "world's single largest acrylic panel' at 32.88m long x 8.3m high, is housed.
Among other things, Dubai also holds the record for "world's richest horse race" (Dubai World Cup held at the Meydan Racecourse), "world's tallest hotel" (JW Marriot Marquis), "largest manmade island" (Palm islands) and the world's largest airport.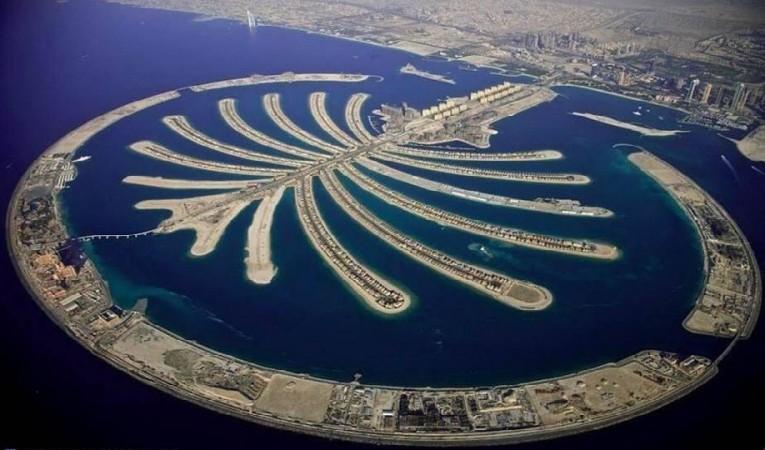 Breaking world records has become essentially a tradition at the annual Dubai Shopping Festival as well. The visitors got to taste the "world's biggest biryani", salivate over the "world's largest shawarma", take a bite off the "world's longest cake" and gobble up from the "world's largest food buffet", Gulf News had reported in 2012.
As 2014 commenced, Dubai added another record to its list, by shattering the word record set by Kuwait in 2011 for the largest ever "pyrotechnic display", with a show involving more than half a million fireworks on New Year's Eve.
Be this practice radical or idyllic, this chase for breaking world records has come to add a new charm to the city and has attracted more travellers to Dubai and experience those 'best and better' privileges personally. It has turned out to be a very interesting way to project Dubai in the world map and has proven to be an amazing PR and tourism development strategy.