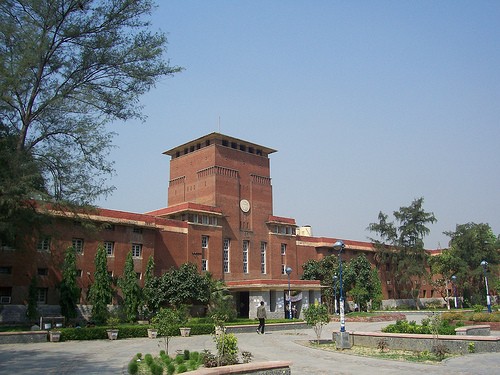 Delhi University students have demanded that the three newly appointed MA English teachers be replaced as they have been delivering dissatisfactory lectures. Additionally, one of the professors has allegedly blamed Muslims for bringing homosexuality in India.
"Muslims brought homosexuality to India and taught Indians how to cheat and gamble," the professor is said to have claimed during the lecture.
In a written letter to the Head of Department (HoD) Sumanyu Satpathy, at least 200 students claimed that these newly appointed teachers have been delivering "extremely dissatisfactory lectures" and thus they want them to be replaced.
Citing an example, they said that one of the three professors has not only been finishing lectures in two days on certain topics that, if taught properly, will take several classes to finish; she has also skipped Internal Assessment tests.
"She often misses classes without giving any prior notification. She conflates topics, lacks clarity and fails to explain topics (including important literary movements) in an intelligible manner," The Times of India reported, citing the letter.
Another student blamed the teachers for not being accurate in their knowledge of the history of literature and alleged that they taught them to treat servants cruelly.
"These teachers are expected to direct research and help with college recruitments. They say things like 'Shelley died in 1921', 'domestic violence is how you treat servants' and 'realism is what happens behind closed doors,'" students said.
Satpathy said that he has not yet seen the letter but has been hearing about students' demand for replacing the three newly appointed teachers, adding that this is first time in the history of DU that they have witnessed such a thing.
The copies of students' letter have been circulated in the offices of vice-chancellor, registrar and the President, and an online complaint has also been sent to the Human Resource Development Ministry.