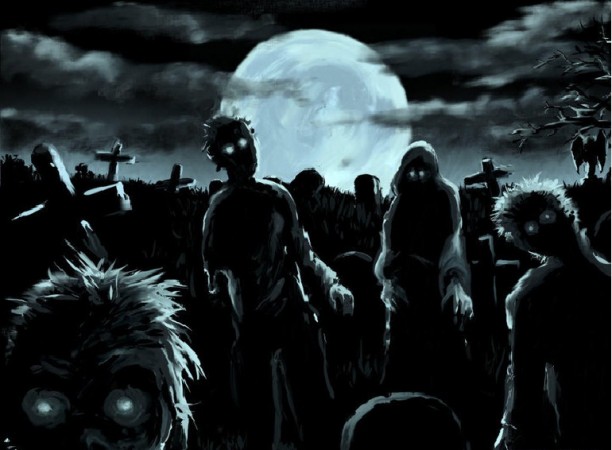 A woman was arrested in Oregon, US, after she barged into a house in Coos County, pushed a resident down the stairs and bit her on the face, claiming she was playing the "zombie game".
Coos County Sheriff Sgt. Pat Downing said that the woman - named Jessica Rocha - was drunk when she broke into the house in the coastal city of Lakeside on Monday, reports Oregon Live.
Rocha was not only charged for breaking and entering but also for attacking the resident. She reportedly pushed the lady of the house down the stairs and pulled her hair. She also injured the victim by biting her on the face.
The police stated that Rocha was drunk at that time of the incident. And when she was asked the reason for such crazy behaviour, she said she was playing the "zombie game". There was no more specific explanations for the zombie reference, according to Sgt. Downing.
Zombies are flesh-eating creatures, which appear in a genre of horror films.
According to the police, a property found with Rocha had a sticker, which had a reference to a popular video game featuring zombies.
It is suspected that Rocha might have tried to portray the character of a zombie from the video game. Rocha was drunk and not in her conscious mind when she attacked the resident. But her behaviour did put her in trouble and got her arrested.
The police also suspect that she might have been influenced by a scarecrow contest, which was going on in the area.
Rocha has been charged with multiple crimes, including assault. She is on a $77,500 bail, and till now there is no record that she has a lawyer, reports Oregon Live.