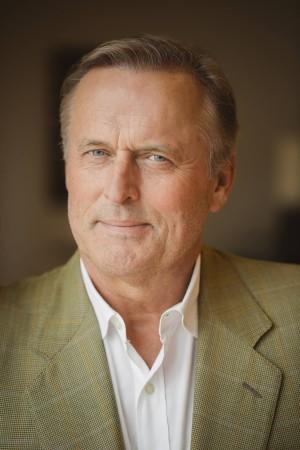 John Grisham has never ceased to stun his readers with plot twists and last-minute character reveals but the best-selling author's trivialisation of watching child porn has shocked fans all over the world.
In an interview with The Telegraph, Grisham claimed that America is wrongly handing "harsh" prison sentences to people viewing indecent images of children. The author, known for his legal thrillers, stated that American judges had "gone crazy" over the past 30 years, locking up far too many people, from white collar criminals like the businesswoman Martha Stewart to black teenagers on minor drugs charges - and those who had viewed underage pornography online.
"We have prisons now filled with guys my age. Sixty-year-old white men in prison who've never harmed anybody, would never touch a child," Grisham said during a promotional interview for his latest novel "Gray Mountain", which will hit the shelves next week.
The best-selling novelist, who has sold more than 275 million books during a 25-year long career, even narrated the unfortunate story of a "good buddy from law school", who was caught up in a Canadian child porn sting operation a decade ago as an example of excessive sentencing.
"His drinking was out of control, and he went to a website. It was labelled 'sixteen year old wannabee hookers or something like that'. And it said '16-year-old girls'. So he went there. Downloaded some stuff - it was 16 year old girls who looked 30.
"He shouldn't 'a done it. It was stupid, but it wasn't 10-year-old boys. He didn't touch anything. And God, a week later there was a knock on the door: 'FBI!' and it was sting set up by the Royal Canadian Mounted Police to catch people - sex offenders - and he went to prison for three years."
Grisham is also averse about calling the viewers of child pornography "sex offenders", which implies that they are perverts. He was vocal about not sympathising with "real paedophiles" and said he wished they would be locked up.
His remarks have ruffled the feathers of many child-rights campaigners, who over the past decade have successfully demanded tougher sentences for those who access child pornography online.
While claiming that the novelist's argument was incorrect, Ending Child Prostitution, Child Pornography and Child Trafficking for Sexual Purposes (ECPAT) interim general manager Debbi Tohill told Stuff: "Whilst the perpetrators of the physical crimes deserve harsh punishment, as long as demand continues for child sexual abuse images, we will continue to see our most vulnerable children abused and the people who access child pornography need to be held accountable."
Grisham's fans have also reacted vehemently towards his insensitive comments, with some tweeters like Tomile even opting to boycott Grisham books forever: "Child porn is child porn, dude. Nothing black and white about it *boycotts Grisham forever*"
Kat posted: "I won't be reading John Grisham for a while I think... Lighter sentences for child porn my backside."
Niamh Pitts tweeted: "If you're going to tweet anything about that John Grisham story do not say Child P*rn! Use Child abuse material. It is child abuse not porn."
Leigh Cowart analysed: "Literally, the only people who go to bat for child porn enthusiasts are people who watch child porn."