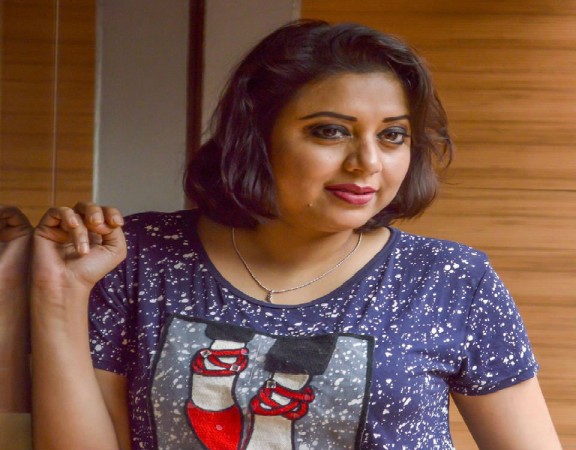 Bengali actress Kanchana Moitra recently faced a horrifying situation when three men in an inebriated condition abused and harassed her at Behala in Kolkata.
The trio allegedly told her and her driver to slap each other 10 times, even as passers-by remained mute spectators to the entire incident.
It so happened that Kanchana was on her way back home from a shoot on the night of Tuesday, September 19. When her driver stopped the car after a stone hit the vehicle, two of the inebriated men men — said to be in their 20s — came and accused the driver of almost running him over.
Soon, another man arrived, and then the three started abusing and assaulting Kanchana and her driver. They allegedly grabbed her shoulder, and even pushed her hard.
When she threatened to call the police, one of the accused took away the car key and refused to give it back even after repeated pleas.
Things took a turn for the worse when they asked her to slap her driver 10 times, and then the latter would slap her back the same number of times. They even tried to force Kanchana to do 40 sit-ups, and 40 more if they didn't like it.
"I was returning from a shoot. I am otherwise a brave woman but I was scared after the car key was taken away. I got off the car with my driver and pleaded before them with folded hands. But they assaulted my driver. One of them grabbed my shoulder and shoved me.
"They told me that I had to slap my driver 10 times and he had to slap me back 10 times. Then I was asked to do 40 squats. If they didn't like my squats, I would have go do 40 more," The Telegraph quoted the 37-year-old actress as saying.
Kanchana heaved a sigh of relief when a police patrolling vehicle arrived on the spot, following which one of three accused was arrested, but two others managed to flee.
One of the fugitive duo was arrested on Wednesday morning.
Kanchana expressed concern at the apathy of the passers-by, claiming no one came forward to help her even though many saw her crying and pleading for help.